Submitted by John Garratt on March 27, 2017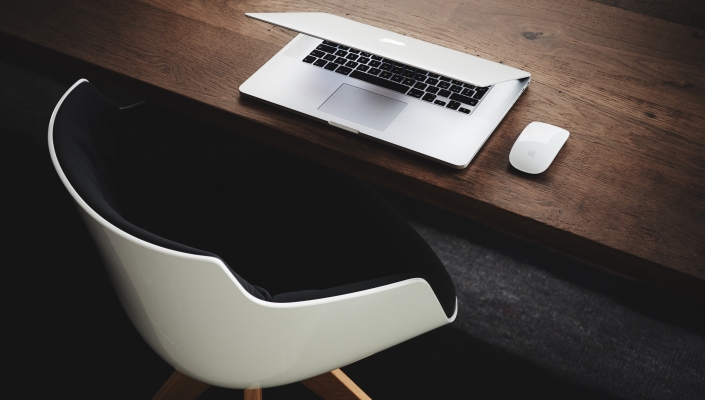 At Continuum's recent European Partner Day at the Tate Modern in London, CEO Michael George (below) talked about the current pressures on the sector and how he plans to maintain a growth rate in Europe of over 100% last year.  He has a real incentive to get the best from MSPs: "Our work is all about making the MSP successful and we don't earn until they make it."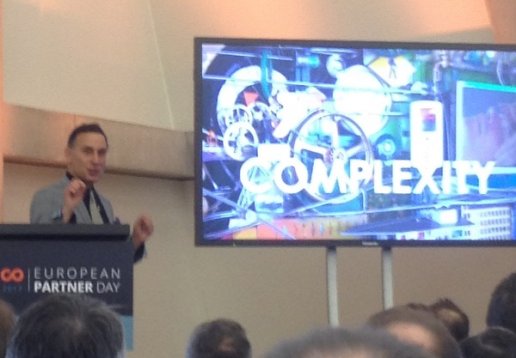 He must be doing something right, growing globally at 40% and in Europe last year Continuum expanded 110%. "It is a great opportunity in Europe for IT services, on top of the shift of service engagement – we are on the front end of that, engaged in service delivery," he says. Continuum acts as an extension to the MSP offering Remote Monitoring and Management (RMM), but also undertaking the support and some sales/marketing so that the MSP can concentrate on the customer relationship.
Most customers' main questions are not tech-related and IT-based, he says, but "how do I run my business?" Customer IT departments are struggling, he suggests, in a role which is foreign to them – trying to use IT to run the business. And this is also an issue for the partners supplying them. "Anytime I sit down with the partner community it is the move to a different model that is worrying them. We see it as a result of the barriers to entry being so low in the MSP business."
Even getting to a €1m business is easy to do, but they have a difficult time to break through that, he says and getting to scale is the big issue. The skills needed to run a business up to say €6m change above that and become a very different thing. "There are all these natural barriers. A lot of it has to do with basis business constructs. One set is the left-brain, right brain element. How we think about the world with a technical background means we lack skills around sales, marketing and positioning. How to scale the handful of customers we may have at the start becomes a problem. Talking to these MSPs, there is a close correlation between doing these things we love and doing them well, and then looking at the things we don't love and doing them not so well," he says.
"If I, as an MSP, sit down with a client by referral and who has an identifiable problem, I enjoy solving that and am good at it. I can get to $3m turnover just by problem solving and word of mouth. You can network to that size, but scaling beyond is an issue."
There is a vertical propensity – most companies grow by networking so the customers know each other and give a natural connectivity as there are often cases when a set of technical attributes affect a particular industry. IT has both verticalization and a regional nature, but does not have to be constrained by either if done right. So there is an operational maturity with a certain economic – a sales person issue, really, he says.
"Typically an MSP will think in term of a very short time to sale – the customer to a certain extent is pre-selected and has a problem that needs solving.  So there is less of a bidding process. The MSP hiring a salesperson creates a different dynamic –he/she is no longer working with a network and pipeline, and of course the sales cycles get much longer. The MSP may get very frustrated and hire and fire sales people in succession. "
His first task is to help the MSP become financially successful – so there is "a core economic to their business – on margin and what they do".
"In the small business market, there is a need for financial discipline. The greatest expense is always the staff – so we aim to reduce the cost of labour because our business model helps the MSPs invest in sales and that is what will give these businesses growth."
"You either acquire or position to be acquired. And your value is very different from the traditional VAR model. It used to be that you had a set of technicians with a certain value, but they can easily leave you in the current market. Those assets go home and may not come back. What the acquirers want is growth capacity. An acquiring business will buy into growth, so we help companies either get big and generate enough capital that they can be an acquirer, or if smaller, become more appealing as a target."
"When I talk about how we want the most successful and profitable businesses in the market as customers, we benchmark our partners that are getting acquired and can show that they are getting a premium for their businesses, because they have a level of operational maturity. Growth means having net new revenue and reducing the concentration of the client base. Scale obviously matters:  If you are being acquired and lose one of your ten customers that is 10% of the business, if you have 50 customers with a regular recurring sale, you get a bigger networking effect and you won't lose so much business it one goes."
There is never one single thing that an MSP can do but getting a sales-driven mentality is very important – slow growth in not an option, and they need to get more clients and build their base, he says. They should set quotas such as one new client a month and also focus on retention throughout the organisation. "Getting a level of maturity that means you can be outwardly-focused".
This enables a business model change – business have to change to survive. Some are already changing and adapting their old models: "One of the things that is happening on the merger front – the office equipment world is changing. And there is an incredible match between the MSP and office equipment market. The MSP is technically deep and problem solving; the office equipment market is transactional and employs selling machines.  Konica Minolta acquired a big MSP six years ago – All Covers a massive US national MSP, and then two years ago Ricoh bought mindSHIFT Technologies. Two of the largest MSPs in the business, and it is not about managed print – they are in it in an aggressive way. They know how to sell and have a large customer base, but are used to dealing with customers only once a year or so, but they are learning. We are seeing a tremendous match between office equipment dealers who are acquiring the best MSPs and this is happening globally. Europe is a bit behind, but I say it is there."
"Our ten largest clients in the world two  years ago  did not include office equipment firms, today there are three in the ten. This time next year I bet it will be five – or half the market."
"You have to get organised so the service delivery team are supporting existing customers and your sales people find the new business. in Europe, we have a good relationship with Sharp and they are taking the IT market by storm. This time next year they will be in our top ten. "