Submitted by John Garratt on April 20, 2017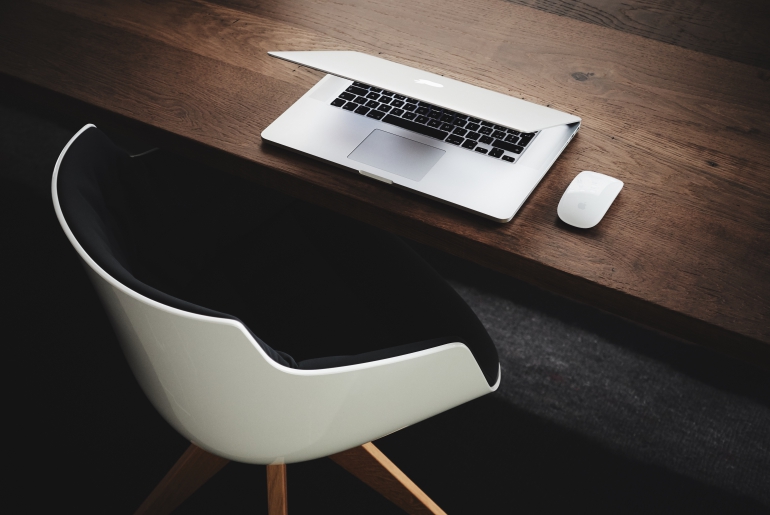 Hybrid is driving cloud and the overall IT opportunity, says researcher TBR. Over half of all enterprises have at least one hybrid process, it says.
After years of vendors investing in acquisitions, development and alliances to enable hybrid environments, customers are finally starting to see real adoption momentum. The use of hybrid cloud (a combination of cloud services) and hybrid IT (a combination of cloud services and on-premises assets) is now a reality for most enterprises, with 51% reporting at least one workload is leveraging a hybrid cloud or IT deployment method.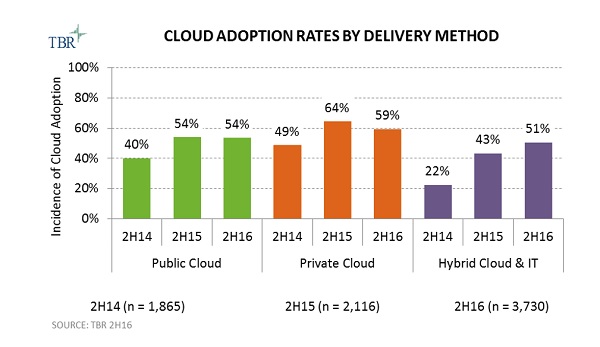 While it took time for these enterprises to understand the market, build the skills and develop the use cases, more customers are demonstrating real maturity meeting the IT and business challenges inherent in hybrid deployments. Growing hybrid adoption is a reflection of increased customer readiness and wider availability of technology from vendors for managing and integrating assets across cloud and on-premises environments. With no signs of customers or vendors slowing their investments in hybrid, TBR anticipates companies' initial adoption will grow and deepen as the flexibility, cost savings and quality of delivery of hybrid are further demonstrated in the next year. 
The hybrid influence market size will grow 78% year-to-year in 2017, to $155bn. With a majority of enterprise customers having adopted hybrid, the ability to deploy and manage hybrid environments will influence an increasingly significant pool of customer investment and vendor opportunity. Cloud in general has been a steady supplemental growth driver for most vendors but has not represented most their revenue.
Cloud markets maintain growth rates that range into mid-double digits in an environment where most IT markets are either declining or flat. However, even in the broadest terms, cloud investment across public, private, hybrid, components and professional services represents less than 10% of the total IT market. The interconnection of cloud and traditional IT resources is changing the control points for a much larger pool of revenue than just cloud, shifting opportunity.
The overall hybrid IT influence pool of revenue, which includes cloud and non-cloud software and services, will begin to rival the pure-cloud market size in 2017. For vendors providing cloud services, it is critical to deliver services that will integrate with customers' on-premises infrastructures and data centres. One of the biggest shortfalls of the pure-cloud model is the difficulty aligning to this mixed mode in which most customers find themselves, as experienced by Amazon Web Services (AWS). Business model shifts that began in 2016 to address hybrid IT, including partnerships across IBM, VMware, AWS and Microsoft, will accelerate in 2017, it says.