IBA Group opens new office in Prague
September 18, 2017
Eastern European software developer IBA Group now has new premises in Prague, Czech Republic. The premises are intended for IBA CZ, the Czech-based development centre of IBA Group.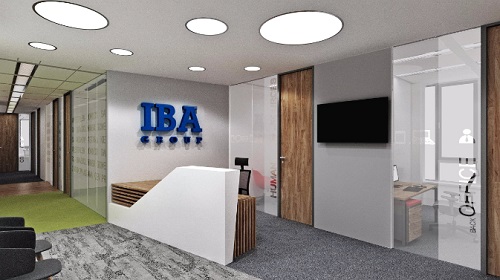 Sergei Levteev, IBA Group Chairman and Aleš Hojka, Managing Director of IBA CZ cut the ribbon to inaugurate the opening.
Addressing the audience, Aleš Hojka said: "Moving into a larger space was a necessity for us because the capacity of the former space was no longer sufficient. We are growing in all areas of our portfolio to provide our customers with the solutions that best suit their needs. We can also organize company events in our office and are very excited to explore the new opportunities".
Sergei Levteev looked back over recent development history and how IBA Group has applied the Agile methodology when building its infrastructure. "Today, Agile is a popular software development methodology. We at IBA began using Agile long before the term was coined. We believe that people working on the same project should see each other. Communication via email or phone is not enough. Last year, we created an infrastructure for more than 1,500 people in Minsk and Gomel. Today, we are doing the same in Prague. We provide a comfortable environment for our employees, and stable teams and high quality and timely project delivery for our customers. Today's event is yet more proof that we continue following our principles, which are now called the Agile methodology," he concluded.
With high-tech teleconferencing facilities, meeting rooms, phone boxes for private phone calls, a relaxation zone, a fully equipped kitchen, and a parking garage, the new premises meet the highest requirements for modern office space, it says.