Submitted by John Garratt on March 29, 2017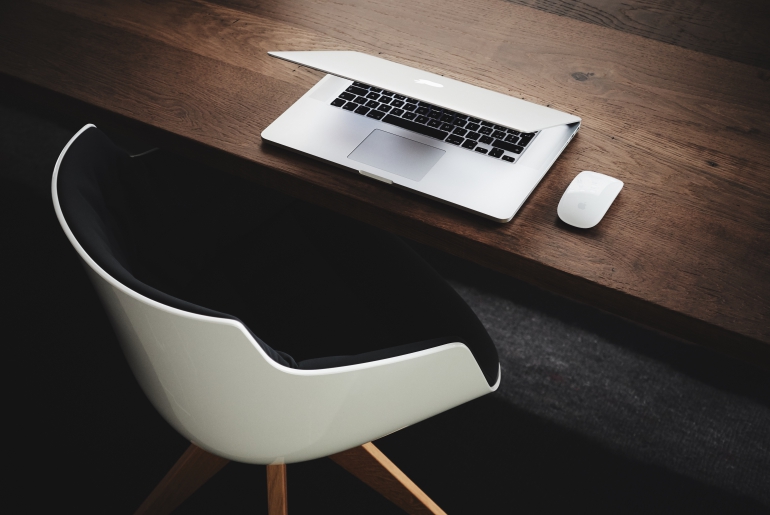 A study on behalf of SolarWinds among UK IT practitioners, managers, and directors at public and private sector small, midsize, and enterprise companies who are leveraging cloud-based services for at least some IT infrastructure shows continuing move to cloud. But it is clear that cloud does not work for everyone – particularly in the mid-sized market and those trying to use storage in the cloud. Some 41% said their organisations still spend 70% or more of their annual IT budgets on onpremises (traditional) applications and infrastructure.
IT professionals surveyed reported that in the past year, their organisations have migrated applications (69%), storage (54%), and databases (37%) to the cloud more than any other area of IT. They predicted future migration correctly: in the IT Trends Report 2016, when they said the top three priorities for future migration to the cloud were applications (53%), databases (42%), and storage (50%). By weighted rank, the top three reasons for prioritising these areas of their IT environments for migration were greatest potential for return on investment (ROI)/cost efficiency, availability, and elastic scalability, respectively. This aligns with the results of analyst firm Gartner's recent cloud adoption survey, in which it reported organisations are saving 14% of their budgets as an outcome of public cloud adoption.
Suppliers will also need to understand that they may be only one of a number of cloud suppliers to most organisations - (see chart); most have two or three suppliers, some have ten.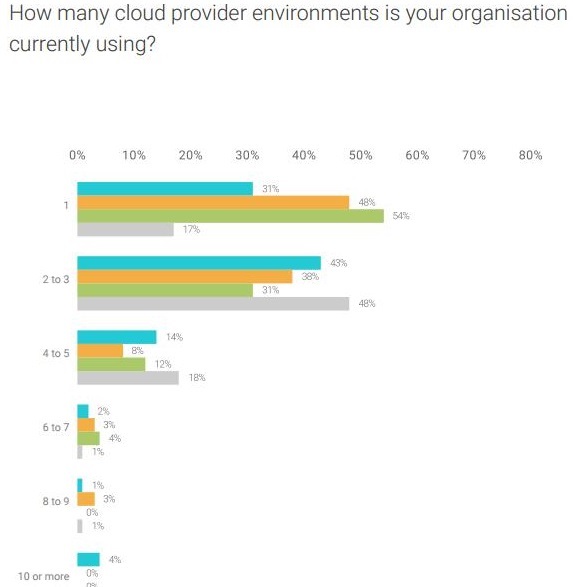 Some 92% of survey respondents said their organisations have migrated critical applications and IT infrastructure to the cloud over the past year, yet over two-thirds (68%) spend less than 40% of their annual IT budgets on cloud technology. Nearly three in five (59%) report their organisations have received either most or all expected benefits (such as cost efficiency, availability, or scalability) from cloud technologies.
However, survey results also demonstrate that cost efficiency is at times not enough to justify migration to the cloud: 22% have migrated applications and infrastructure to the cloud that were ultimately brought back on-premises: the top three areas migrated and eventually brought back on-premises are applications (9%), storage (9%), and databases (9%).  The top reason given for bringing applications and infrastructure back on-premises was security and compliance (31%), followed by technical challenges with actual migration (23%).
58% said an IT staff skills gap was one of the five biggest challenges of the cloud and hybrid IT, while 47% said increased workload/responsibilities was one of the five biggest challenges. Nearly half (45%) do not believe that IT professionals entering the workforce now possess the skills necessary to manage hybrid IT environments.
Read study here