Submitted by John Garratt on March 12, 2018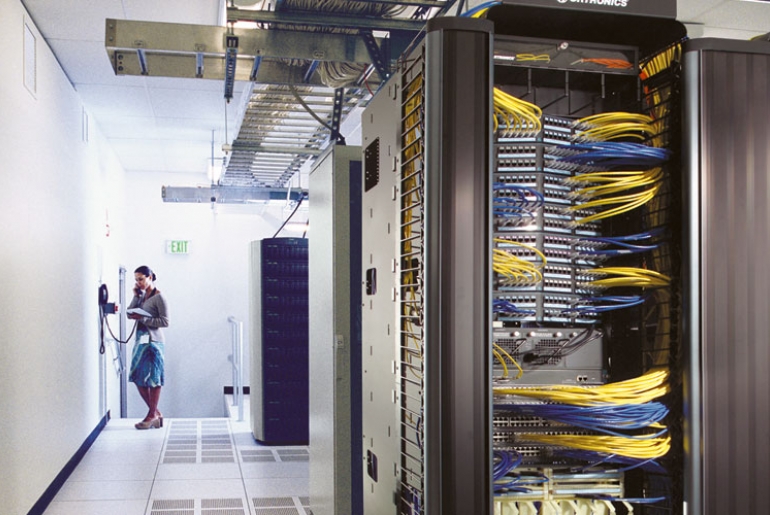 Colt Data Centre Services (DCS) says it has made strides in "greening" its data centres across Europe, with all of them now using some form of renewable energy. In practice, this means that nine out of the company's 17 European facilities now run exclusively on power generated from renewable sources.
The progress follows a campaign by Colt DCS to reduce the environmental impact of its worldwide network of data centres. Colt DCS has focused on reducing CO2 emissions, optimising power usage effectiveness (PUE) and adopting new cooling technologies across its facilities to maximise the performance of its data centres.
Colt DCS' hyper-scale core London north data centre facility has demonstrated a very efficient PUE of 1.19. The global data centre market is responsible for the consumption of between 3% and 5% of the world's power, with cooling accounting for around 40% of the total energy consumption.
Colt's efforts have been matched by much bigger player Microsoft. Following two wind power deals announced in Ireland and The Netherlands in 2017, Microsoft says it is "on track" to exceed its goal of powering 50% of its global data centre load with renewable energy this year.
In France, said Colt, the country's reliance on nuclear power and an energy generation shortfall makes it "impossible" for any data centre provider to guarantee 100% renewable power, although planned developments there for renewable energy will meet the shortfall by 2023.
Detlef Spang, CEO of Colt DCS, said: "The global technology industry needs to face up to its global responsibilities, not least in the area of energy usage. So far, most 'green' regulations are voluntary – such as the European Commission's voluntary code of conduct for energy efficiency in data centres.
"Colt DCS believes that our industry has a moral and ethical duty to go far beyond the minimum requirements for sustainability, and to deploy techniques and new infrastructure technology that will have a major and measurable effect on the resources we use."
Colt Data Centre Services has 24 carrier-neutral data centres across Europe and Asia. Last year, Colt Technology Services added a network-optimised Microsoft Azure cloud to its portfolio in Europe. Azure is offered through Microsoft's ExpressRoute private networking offering via Colt's On Demand portfolio Dedicated Cloud Access (DCA).