Submitted by John Garratt on March 5, 2018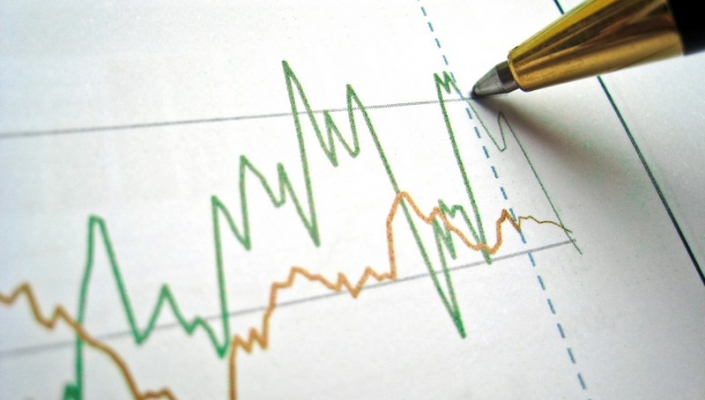 After a "prolonged period of tough market conditions", the second half of 2017 saw year-on-year growth in spending on telepresence (advanced video conferencing) solutions. Telepresence vendor revenues in the second half grew 21% from the first half, and were up 4% compared to the same period in 2016.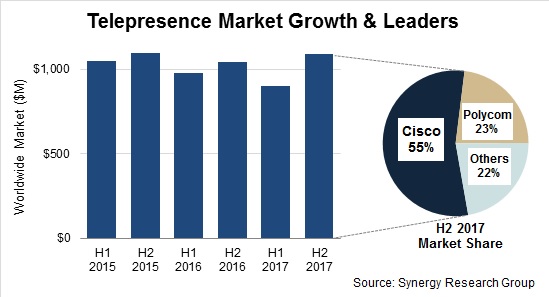 According to data from analyst Synergy Research Group, all four global regions saw growth in the latter part of the year. Synergy said the market has been "slowly consolidating" around the two leaders in the form of Cisco and Polycom. Their combined share of the worldwide market is currently over 75%, while all other vendors in aggregate have been losing about a percentage point of share per year, said Synergy.
Total telepresence vendor revenues for 2017 came in just short of $2bn, down marginally from 2016. With pricing now more stable and demand staying "reasonably robust", Synergy forecasts that the market will grow over the next five years.
"The telepresence market has been on a bumpy ride for a while driven by a mix of aggressive price competition, technology disruption and the introduction of newer, lower priced systems," said Synergy analyst Jeremy Duke. "Our research over the last 12 months is showing a strong indication of price stabilisation and we anticipate positive revenue growth in much of the telepresence market in 2018."
On the telepresence distribution side, Nuvias last month signed a pan-EMEA distribution agreement with BlueJeans Network, the cloud service that connect desktops, mobile devices and room systems in one video meeting. BlueJeans brings video, audio and web conferencing together with collaboration tools. Nuvias will be bundling the BlueJeans' platform with videoconferencing devices from Polycom to provide "ready-to-go" solutions which scale from SMEs up to large enterprises.