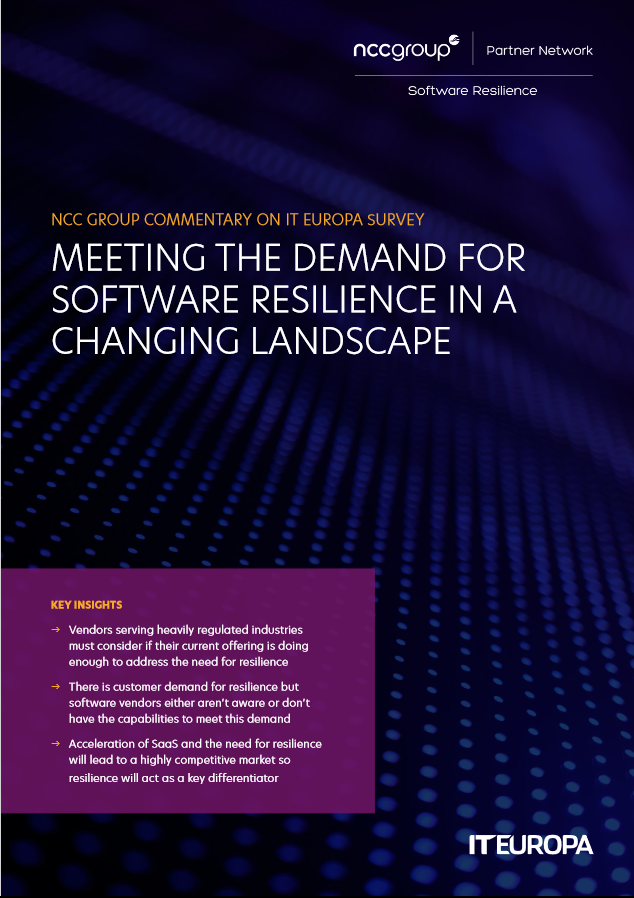 Meeting the demand for software resilience in a changing landscape
Business priorities have shifted dramatically over the last year. The global pandemic led to accelerating digital transformation projects worldwide, along with a focus on building resilience in an ever-more virtual world.
To understand this changing landscape – and the role that software resilience plays in ensuring business continuity and ongoing resilience – we surveyed 1,800 companies in the channel about their confidence in selling software resilience.
Key insights from the survey reveal:
Vendors serving heavily regulated industries must consider if their current offering is doing enough to address the need for resilience
There is customer demand for resilience but software vendors either aren't aware or don't have the capabilities to meet this demand
Acceleration of SaaS and the need for resilience will lead to a highly competitive market so resilience will act as a key differentiator