Submitted by John Garratt on April 13, 2021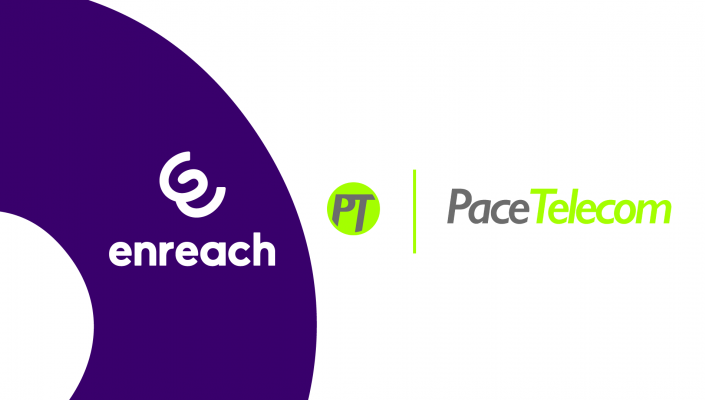 Enreach, the growing European unified communications group, has strengthened its position in the UK telecommunications market with the acquisition of Pace Telecom. Established in 1993, Pace Telecom is a communications provider specialising in business telephony, mobile and broadband and with over 1,000 customers.
The addition of Pace Telecom by Enreach, supported by pan-European investment company Waterland, continues Enreach's expansion into the UK market and is consistent with its wider growth strategy to create a best-in-class product offering paired with an unbeatable customer experience, it says.
The acquisition of Pace Telecom follows the formal launch of the Enreach UK brand earlier this month and is another important milestone in the group's UK plans this year. Pace Telecom is a natural fit for Enreach, having been a customer of Enreach for Service Providers for a number of years, specialising in cloud telephony.
By the end of 2021, Enreach expects to have launched an ambitious product roadmap to the UK market, covering its comprehensive group-wide portfolio including CCaaS, Chat AI, EPOS and multi-channel sales solutions, as well as further upgrades to its proprietary cloud telephony solution, Enreach Contact.
Duncan Ward, CEO Enreach UK, said: "By adding Pace Telecom to Enreach here in the UK we are able to further improve on the products, services and the overall experience we provide our customers. Pace Telecom has been a partner of Enreach for Service Providers for several years and, with the team already confident taking our cloud platform to market, we are certain that we can build on this success. Together we will focus on our portfolio of cloud solutions, broadband and mobile, as well as the new products, integrations and platforms we are set to launch over the coming months. We are delighted for Pace Telecom to be joining us on this journey and for the expertise the team will bring."