Submitted by Antony Savvas on June 7, 2023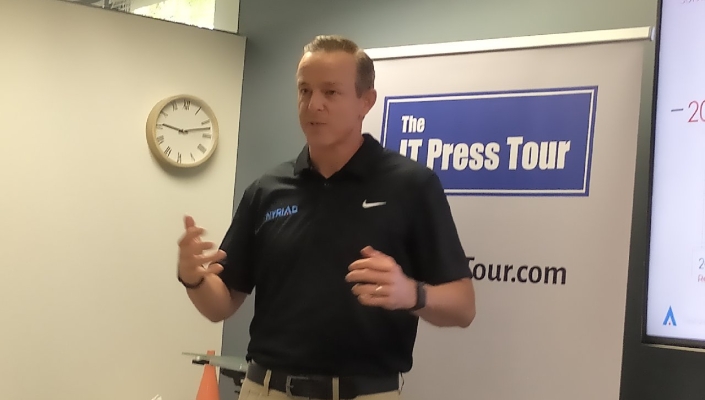 High-end data storage vendor Nyriad is aiming to enter the European market in a big way with new channel partners.
The company was founded in New Zealand in 2015, and has established itself in the media and entertainment, high-performance computing, higher education and data backup market segments, for instance.
With its corporate headquarters now in Austin, Texas, and its R&D in New Zealand and India, most of its business so far has been in the North America and Asia-Pacific regions. But it recently signed up its first major channel partner in Italy, which specialises in providing data management systems in the HPC (high-performance computing) market.
That partner, E4 Computer Engineering, is now set to be followed by a number of others across Europe, promises Nyriad, which says it has already had talks with traditional technology distributors like TD Synnex and Ingram Micro to get more of its systems installed in the region. Those systems are built around its UltraIO data storage and networking platform.
The company's existing channel spans technology partners, financial partners, value added resellers, distributors, and system integrators. In Europe, the firm wants to sign up new players in all these categories, as part of its growth strategy that is aided by investment cash.
The firm is financially backed by Guy Haddleton, who originally founded planning and scheduling software vendor Anaplan in the UK, which became a global US-headquartered venture and which was sold on in a $10.4 billion deal to private equity a year ago.
Nyriad's existing marketing and channel enablement funds are therefore believed to be significant.
Speaking on the IT press Tour of Colorado and Silicon Valley this week, which IT Europa is attending, Nyriad CEO Derek Dicker (pictured) said: "We don't have a direct sales team as it would add to our costs, so we rely on partners to be more cost-effective in generating new business.
"Europe is now a key market for us, so expect our channel reach there to expand soon."
More from the IT Press Tour to follow...