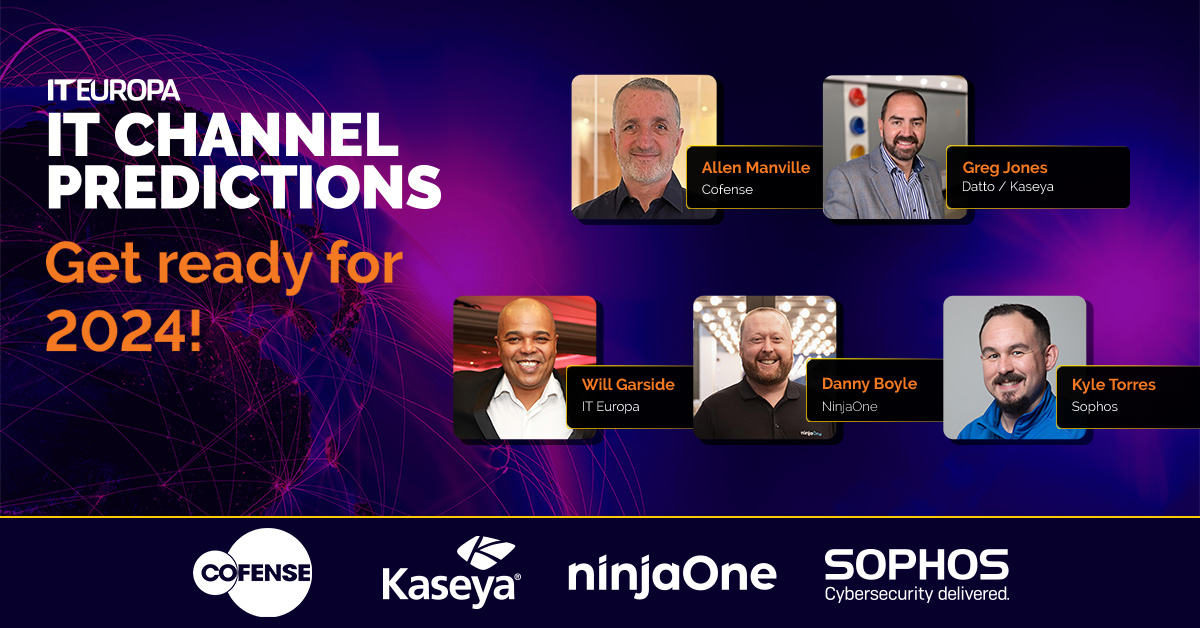 IT Channel Predictions 2024
Last updated: November 13, 2023
When and where
Date and time
Event Date:
November 9, 2023
at
Event Time:
15:00
Add to Calendar
About
With 2023 ending, this special webinar will look at the trends and lessons learned with discussions around the likely challenges and opportunity for the year ahead. Our gathering of leading voices from the MSP space will examine a diverse range of topics with a focus on how the community can maximise profits, minimise risks and stand out from the crowd.
In this annual panel debate, we will also look back over the year at some of the events that have shaped our industry. From the rapid emergence of AI, cultural issues, to the wider economic climate; our experts to make some educated guesses about the near future and the impact on the channel. In what is traditionally a lively session, we welcome questions and opinions from the audience to help drive the conversation forward and discuss the topics that matter most to the MSP community.
Key themes for this year include a major focus on cybersecurity, a segment experiencing double digit growth in the face of new threats and corresponding compliance requirements. The session will also touch on other areas such as digital engagement, differentiation and building a compelling service portfolio while operating within an increasingly competitive landscape.