Submitted by John Garratt on September 21, 2020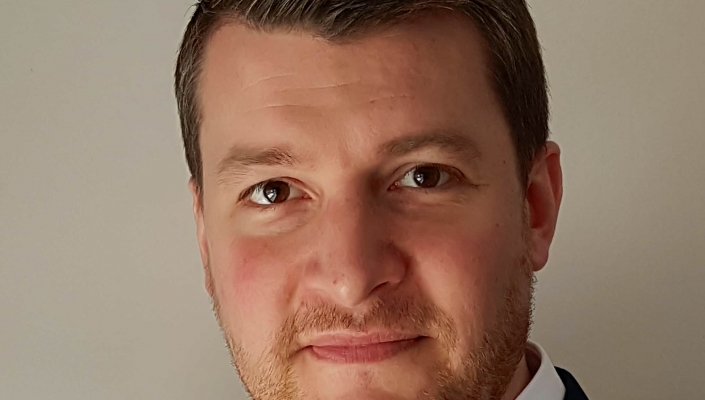 Exertis has sealed a new supplier agreement with Mersive Technologies, a specialist in wireless content sharing and collaboration solutions. Mersive provides software and cloud services that can enhance meetings and education settings.
The technology allows any number of users, on any device, to wirelessly share and manipulate content on displays and easily connect participants using any web conferencing service.
The vendor's Solstice Pod is a wireless content sharing console that enables users to stream content from their laptop and mobile devices to the in-room display. Participants can also use their mobile devices to wirelessly point to content and sketch a temporary mark-up on the display. The Pod connects to the in-room display by HDMI and to networks via the Pod's Ethernet and/or wireless network interface cards.
"Mersive is a great addition to our portfolio at a time when collaboration and content sharing is becoming increasingly important," said Greg Bennett (pictured), head of solutions at Exertis Pro AV. "Their Solstice high performance wireless collaboration platform is easy to use, delivers unmatched collaborative capabilities, is secure and manageable at scale.
"It also delivers additional value to meeting spaces through features like room calendar integration, digital signage playback and meeting analytics."
Chris Charran, regional sales director for Mersive Technologies, said: "Users want to do more than simply connect to a display via a cable. They need plug and play tools and resources that can provide effective teamwork in any meeting room or education environment. Together with our state-of-the-art analytics, customers have everything they need to optimise productivity."
This July, Exertis extended its distribution agreement with Poly to cover all its European AV and unified communications markets. The Exertis Pro AV division and COMM-TEC Exertis subsidiary now provide the full Poly range in the UK, Ireland, Belgium, the Netherlands, Luxembourg, France, Germany, Austria, Switzerland, Italy, Spain, Denmark, Sweden, Norway and Finland.