Submitted by Antony Savvas on June 20, 2022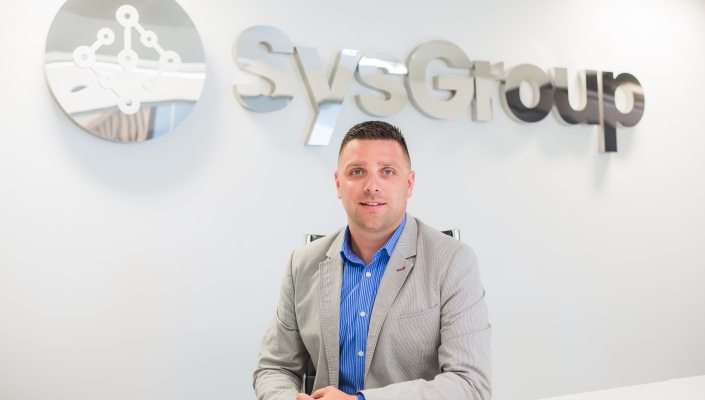 SysGroup has reported a 19% sales slump for its full-year. The mid-market managed service provider generated a turnover of £14.75m, blaming the pandemic for the fall.
Its adjusted EBITDA for the 12 months ended 31 March, 2022, came in at £2.82m, which was a fall of 3% on last year.
Following the close of FY22, the company acquired Edinburgh-based Truststream Security Solutions, and Orchard Computers to bolster its south-west England presence.
Adam Binks (pictured), SysGroup chief executive officer, said: "The adjusted EBITDA performance and strong cash generation in a year when turnover was impacted by covid highlights the strength of our business model.
"We have invested to drive future growth whilst maintaining prudent financial discipline throughout the business. Operationally, the group is ideally placed to take advantage of conditions as they begin to normalise, and we have started to see the early green shoots of such a recovery."
Binks added: "The acquisitions of Truststream and Orchard added further customers, expertise and geographical reach, and demonstrate our ongoing commitment to be consolidators in this highly fragmented market.
"M&A activity in our sector is picking up and we believe there will be further opportunities we can take advantage of during the course of this year."