Submitted by John Garratt on September 10, 2020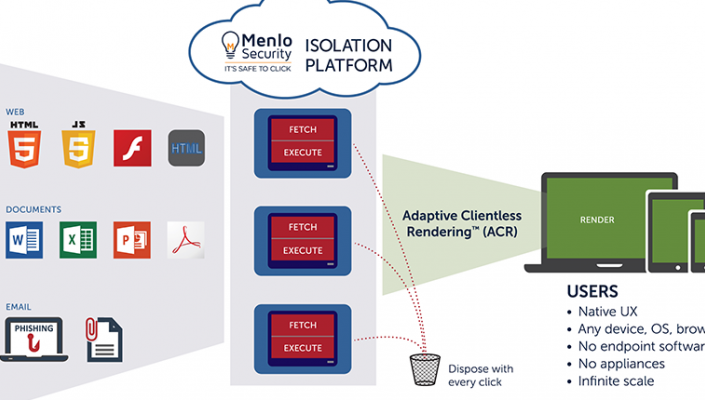 Westcon has signed a pan-European distribution agreement with cloud security vendor Menlo. Menlo Security's technology separates users and networks from the public internet through secure, low-latency connections to the web and SaaS applications.
The vendor's secure cloud gateway comes with its Isolation Core that protects organisations from cyber-attacks by eliminating the threat of malware from websites, documents and emails. Through the isolation architecture users are "offered the unique ability to block 100% of all malware", says Menlo, including exploits, ransomware and zero-day attacks. Daniel Hurel, vice president of Westcon EMEA for cyber-security and next gen solutions (NGS), said of the deal: "On-boarding Menlo Security's solutions adds another string to our bow when it comes to offering our customers the best security platforms available on the market.
"With its unique Isolation Core that secures access to data and applications, Menlo's platform is a real industry first. Being built in the cloud, specifically for the cloud, it strengthens our Secure Access Service Edge (SASE) offering - an area that we continue to develop in line with remote worker requirements and cloud transformation."
John Brown, director of EMEA channels at US-headquartered Menlo Security, said: "We feel it's so important to have a close, proactive and mutually beneficial relationship with a wide variety of partners. This new agreement will be a great opportunity for us to develop our channel community and to continue expanding business across Europe."
He added: "Westcon's NGS division combines the depth and breadth of reach you get from an extremely well-established global player with the agility and focus of a cutting-edge cloud-first distributor. With their detailed understanding of cyber-security we are absolutely confident that the partnership will be instrumental in achieving our growth targets."
At the beginning of the year, Westcon signed a distribution agreement with cloud security vendor Netskope, covering the Benelux, DACH and Nordics regions.