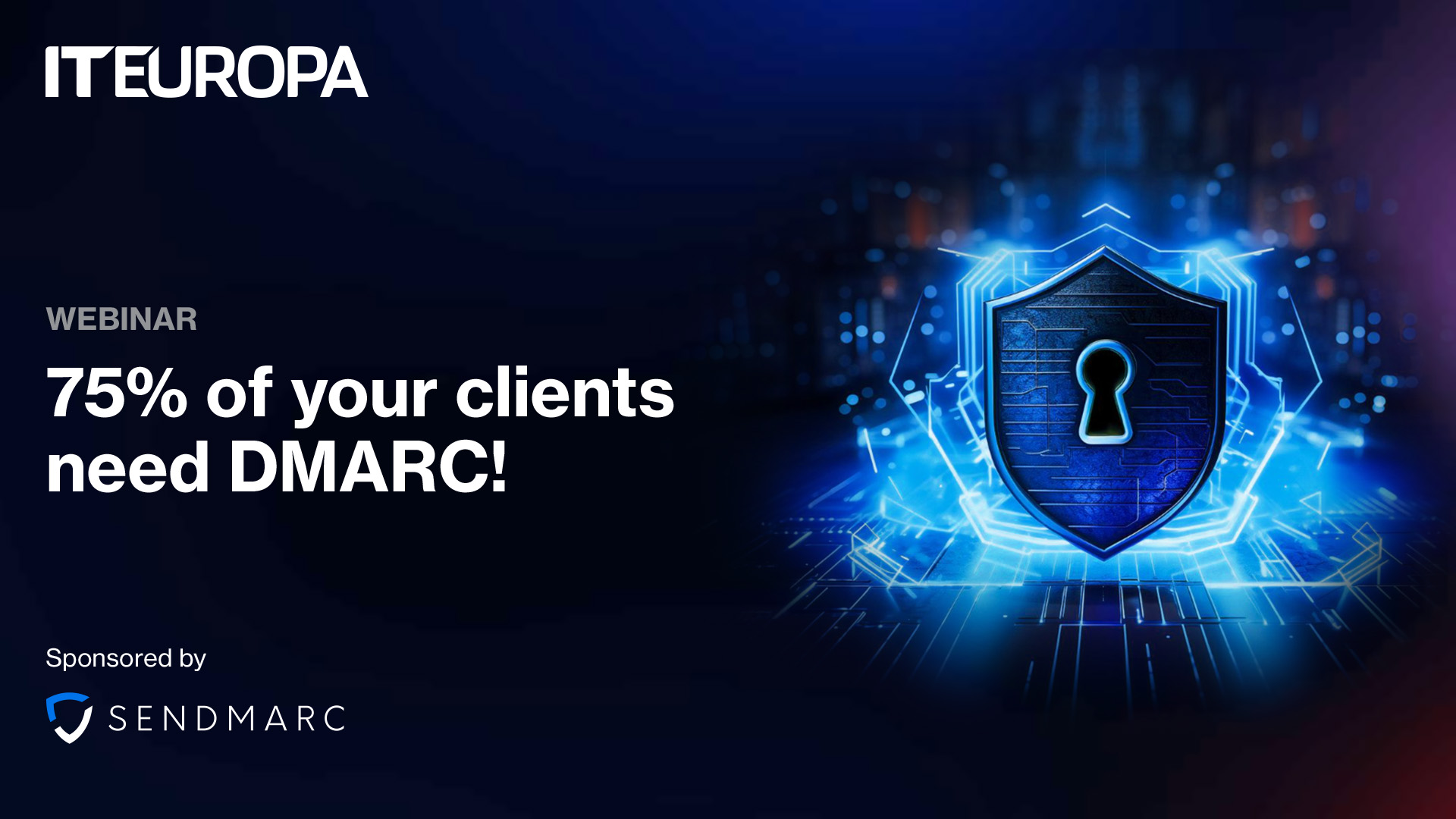 75% of your clients need DMARC!
Last updated: September 28, 2023
When and where
Date and time
Event Date:
September 19, 2023
at
Event Time:
14:45
Add to Calendar
About
A web domain is a critical asset. It is often the public face of a business, a route to market and the source of email communication used to validate identities and transactions between suppliers, customers, and partners. Yet based on recent research, 75% of your client's probably don't protect their domains from fraudulent activity!
Although historically overlooked, with PCI-DSS v4 now requiring anti-fishing, the standard indicates that "Domain-based Message Authentication, Reporting & Conformance" (DMARC) as the preferred solution. This requirement and growing need to combat online fraud have seen a massive rise in adoption of this critical technology.
This insightful IT Europa webinar sponsored by Sendmarc offers an overview of trends, platforms and tangible steps needed to build a DMARC practice within any MSP or VAR. With the spectre of ransomware and tougher compliance on the horizon, this timely session is essential for any channel partner keen to sell a high value and easy to deploy service into existing clients.
Key take aways from this webinar include:
• The business strategy of DMARC, commercial opportunities, and go-to-market approach.
• Understand how DMARC can increase revenue, reduce support costs, and help you win and retain clients.
• The channel partner tools and support to help you launch profitable DMARC services in weeks rather than months.
This non-technical session is aimed at business leaders and each company attending this webinar will also receive a "Not for resale" Sendmarc account if they sign up for a post webinar demonstration.