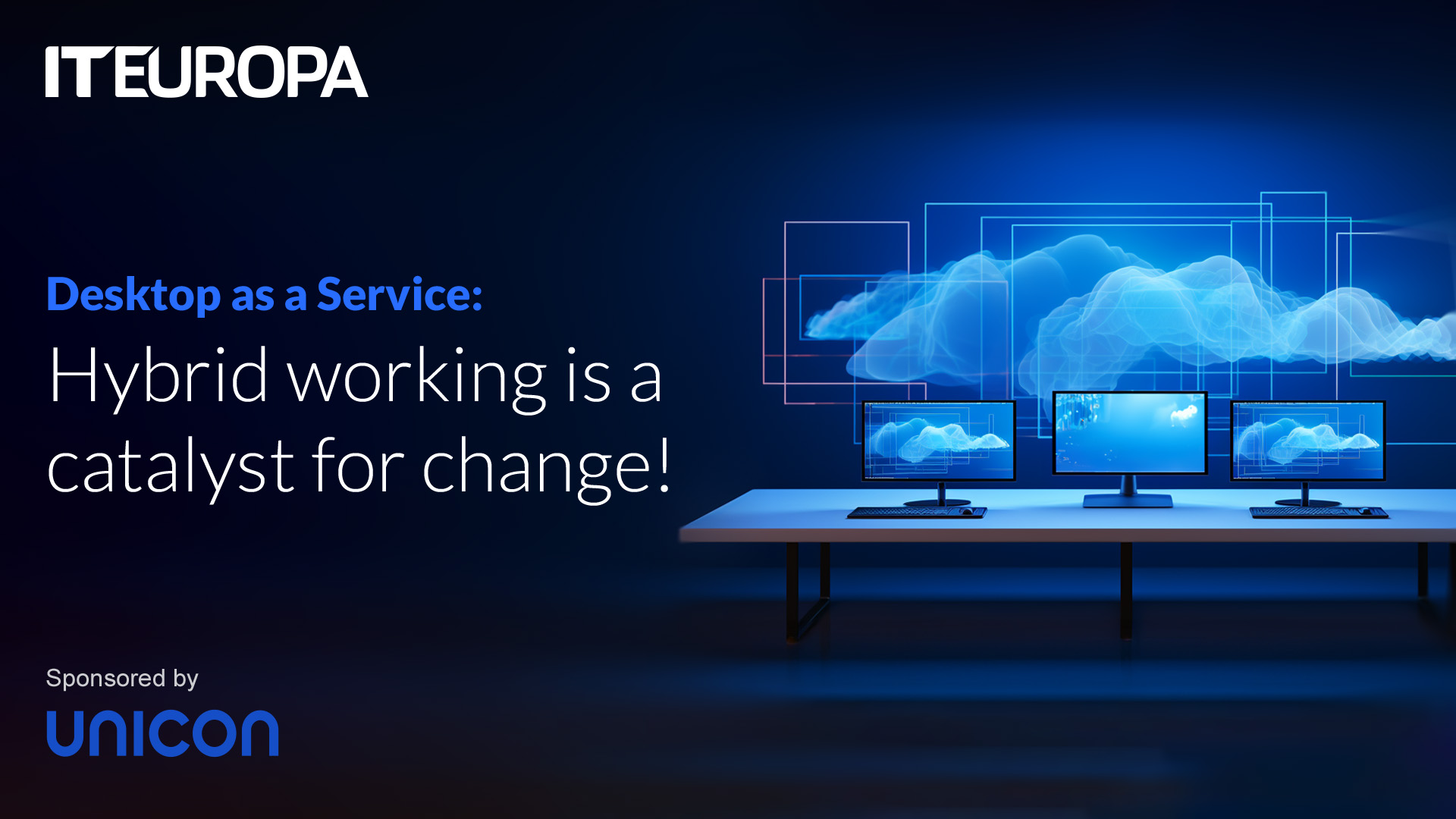 Desktop as a Service: Hybrid working is a catalyst for change!
Last updated: October 23, 2023
When and where
Date and time
Event Date:
October 10, 2023
at
Event Time:
15:00
Add to Calendar
About
Even with the growth of smartphones and tablets, 90% office work is still done on Microsoft Windows desktops and laptops. Although the personal computing landscape has remained consistent, the working environment has shifted dramatically with hybrid and teleworking now commonplace for most knowledge workers. This societal shift is forcing many organisations to reassess how they deploy, manage and secure client devices like PC's and laptops. This has led to growing demand for desktop as a service which fits neatly with hybrid-working while offering significant cost and security benefits.
In this webinar sponsored by Unicon, we look at the fundamentals of creating a highly reliable Desktop as a Service offering designed to be sold into an existing client base. As the glut of PC's bought in haste due to the pandemic start to reach EoL, this webinar provides a timely blueprint for MSPs to migrate clients away from highly disruptive hardware refresh cycles and towards a more sustainable as-a-service model.
Key takeaways include:
Understanding the tech stack for Desktop as a Service
Exploring the options for hardware, software, and service delivery
Detailed TCO comparison vs. Windows and breakdown of MSP revenue opportunity
Partnership options and assistance programmes to close successful deals