Submitted by Antony Savvas on November 23, 2021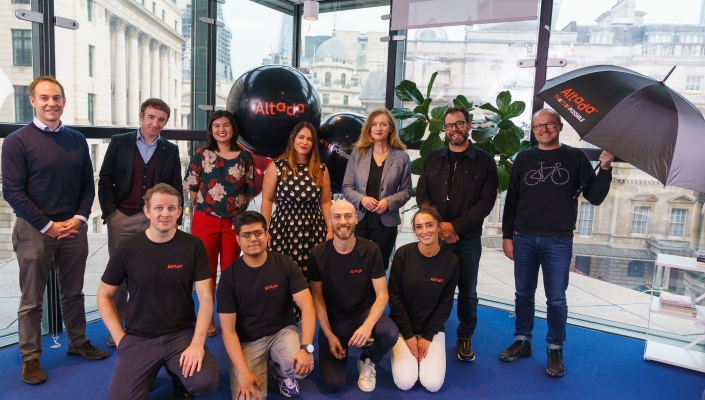 Artificial intelligence services firm Altada Technology Solutions has opened a London hub to further expand its European footprint.
The Cork, Ireland-headquartered firm offers AI-based systems to deliver data-driven decision making in the financial services, travel and security and healthcare verticals.
The London office opening (pictured) marks the sixth expansion of the company's reach this year alone. In 2021, Altada has opened offices in New York, San Francisco, Malta, Dublin and Barcelona.
"The decision to open our first office in the UK as part of our continued expansion is a crucial step in our business growth strategy, driven by the demand we are seeing in the market," said Allan Beechinor, Altada co-founder and CEO. "The UK has a robust technology ecosystem, strong drive for innovation and a diverse talent pool, in addition to being home to many financial services firms that are actively looking to deploy AI solutions that can drive business results."
Following a $11.5m funding round earlier this year, led by Rocktop Partners, alongside Elkstone Partners and Enterprise Ireland, Altada launched a global recruiting campaign. It has focused on hiring experts in the areas of quantum computing, engineering, data science, product development, blockchain engineering and cloud platform management, among others.
The company plans to add at least another 100 jobs next year across offices, and is moving to further expand its footprint in the US and APAC regions in the "near future", said the firm. An Austin, Texas office has previously been in the offing.