Submitted by John Garratt on April 15, 2021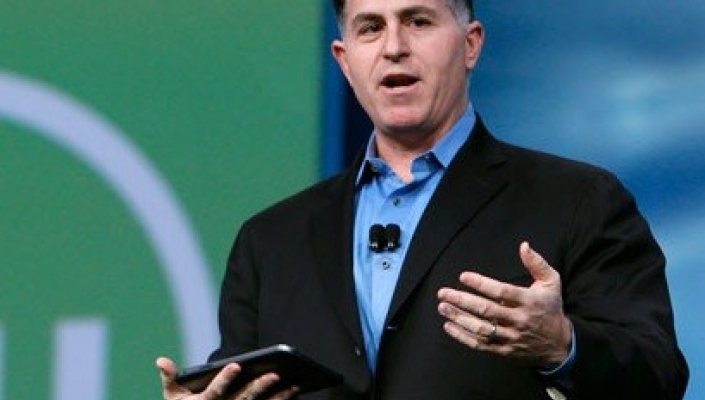 Dell Technologies has announced plans to spin-off its 81% equity ownership in VMware, resulting in two standalone companies. The sell-off will substantially reduce Dell's debt accrued from the EMC acquisition, but may also cause some concern among partners in both companies' major channels.
On the latter point, Michael Dell (pictured), chairman and CEO of Dell Technologies, has gone out of his way to try to settle any trepidations about the deal. In an open letter to customers and partners, he said: "For you, the way you engage with Dell Technologies and VMware doesn't change. Our joint momentum in road maps and innovation, and in sales and support, all move forward full-steam ahead.
"With this announcement we will be even stronger. By simplifying the ownership and capital structures of Dell Technologies and VMware we will unlock new opportunities to innovate and invest in our companies and across our ecosystems."
He said VMware and Dell will continue to collaborate and co-engineer solutions and Dell will continue providing "go-to-market scale" for VMware's product portfolio.
Zane Rowe, interim CEO of VMware, added: "We will have an enhanced ability to extend our ecosystem across all cloud vendors and on-premise infrastructure vendors, and a capital structure that will support growth opportunities. Our strategic partnership with Dell Technologies remains a differentiator for us."
The transaction is expected to close during the fourth quarter of calendar 2021. Dell Technologies and VMware will enter into a commercial agreement that will "preserve the companies' unique and differentiated approaches" to the "co-development of critical solutions and alignment on sales and marketing activities", said Dell Technologies.
VMware will continue to use Dell Financial Services to help its customers finance their deployments.
Upon completion of the spin-off, Michael Dell will remain chairman and CEO of Dell Technologies, as well as chairman of the VMware board. Zane Rowe will remain interim CEO of VMware and the VMware board of directors will remain unchanged. Former VMware CEO Pat Gelsinger recently left the company to become CEO of Intel.
At transaction closing VMware will distribute a special cash dividend of $11.5bn to $12bn to VMware shareholders, including Dell Technologies. Based on Dell Technologies' current 80.6% ownership in VMware, Dell Technologies would receive $9.3bn to $9.7bn of that amount, and intends to use it to pay down debt.