Submitted by Antony Savvas on June 10, 2021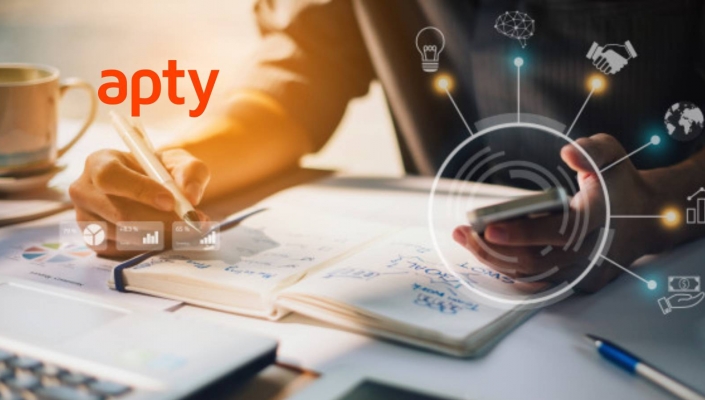 Pan-European document capture and information management distributor Dyanix is bringing the US-based digital adoption platform Apty to the EMEA channel.
Dyanix and Apty aim to help organisations within the EMEA region to increase the productivity and ROI of their software deployments.
Frisco, Texas-based Apty's platform is a SaaS solution that is designed to make web-based enterprise applications easier to use, and provides actionable insights to improve employee productivity and reduce support costs.
The platform combines in-app guidance, business process compliance and advanced analytics to help businesses make the most out of app investments.
The partnership strengthens Dyanix's expanding portfolio in digital transformation in the EMEA channel.
"The addition of Apty reinforces Dyanix's focus on innovation and digital transformation solutions," said Peter de Boer, CEO of Dyanix. "With Apty we deliver to our resellers a cutting-edge, end-to-end business solution."
Krishna Dunthoori, founder and CEO of Apty, said: "Dyanix shares our passion for empowering organisations to better utilise technology. We know we can trust them to help bring Apty's proven solution for improving user on-boarding, employee productivity and software ROI to the EMEA market."
Spigraph changed its name to Dyanix last week. Spigraph is a French company by origin that executed a change in its company structure recently. The Dyanix name change is applicable to the part of the company that has subsidiaries in the Benelux, DACH, Iberia and Nordics regions, as well as the UK.
Last month, the firm signed a Benelux, Nordics and UK deal for German vendor Linkando's formal remote meetings system, which addresses business compliance needs. This March, a deal was signed covering the business service contracts for the Kodak Alaris scanner range across the Netherlands, Belgium and Spain.