Submitted by Islam Soliman on September 16, 2021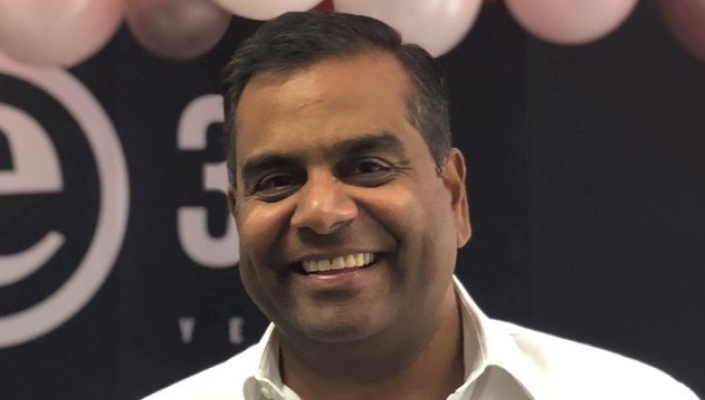 e92plus has formed a distribution partnership with Cofense, a provider of phishing detection and response (PDR) solutions worldwide.
For e92plus, the focus will be to empower its VAR and MSP/MSSP partner network to distribute Cofense's PDR platform, Cofense Protect MSP, to help SMBs defend against phishing attacks.
"It's essential that we're also providing solutions that deliver results quickly and easily," said  Mukesh Gupta (pictured), CEO of e92plus. 
"The fact that Cofense Protect MSP can be up and running in just 40 seconds is unprecedented and means that both MSPs and the customers can enjoy unmatched protection and training. Our MSPs greatly value solutions that provide extended potential as a value-added service, and Cofense Protect does that with embedded education and training." 
Cofense Protect MSP is designed for MSPs and MSSPs, combining AI and patented Computer Vision, with Cofense PhishMe's real-world simulation training. 
Last year alone, Cofense Computer Vision technology had scanned 180 million emails and more than 545 million URLs, offering real-time threat intelligence on what had bypassed secure email gateways (SEGs) and neutralised those threats. 
Cofense PhishMe is built into the same user interface and will enable e92plus to simulate the latest threats known to bypass SEGs and empower their customers' employees to be more resilient, the company noted. 
"Cofense is especially proud to be launching Cofense Protect MSP as our newest service offering for MSPs in collaboration with e92plus," said Rob Iannicello, Cofense VP of worldwide channel and alliances.
"We look forward to working with e92plus and their MSPs to earn great margins, add new revenue streams, incorporate monthly billing options and provide 'set and forget' deployments to protect their customers from phishing attacks."