Submitted by Antony Savvas on December 13, 2021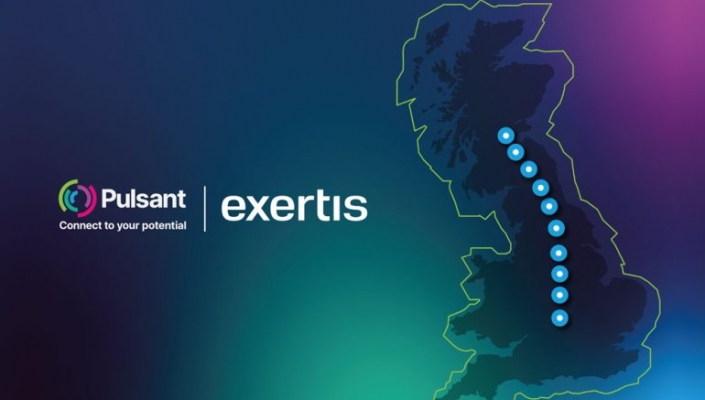 Distributor Exertis is partnering with UK edge data centre services provider Pulsant to provide local and lower latency connectivity to the channel.
Exertis can now offer colocation services alongside its existing portfolio of cloud, edge and networking solutions, enabling resellers to offer their clients an end-to-end infrastructure portfolio covering IoT, edge, cloud and data centres.
Through the alliance, Exertis will offer Pulsant's network of 10 interconnected UK edge data centres to channel partners, enabling resellers to better serve those customers looking to enable data, applications and content to be processed and managed at the network edge.
"With end-user organisations increasingly looking to decentralise data and workloads, resellers will be able to capitalise on this transition and reclaim profit streams lost to public cloud services," said the partners.
Exertis says it chose Pulsant as its colocation partner due to the strategic location of Pulsant's data centres, which are said to deliver sub 5 millisecond latency to over 95% of the UK population through a high capacity national network.
"Providing additional colocation services into the channel, and more in-depth edge opportunities, is a great benefit to both our new and existing customers," said Geoff Towns, head of enterprise services at Exertis Enterprise. "With end-user organisations increasingly needing guidance on where to position workloads and data, Pulsant will work with Exertis to help resellers grow their businesses by working on colocation and edge opportunities. Pulsant will also deliver a comprehensive training programme, supported by regular reviews and marketing and sales collateral," said Towns.
Stephen Ball, chief sales officer of Pulsant, added: "Our partnership will enable us to increase our penetration of the channel market and allow resellers to capitalise on growing cloud and emerging edge opportunities through colocation. We have similar visions and a strong commitment to providing the best experience and opportunity for the channel."