Submitted by John Garratt on September 4, 2018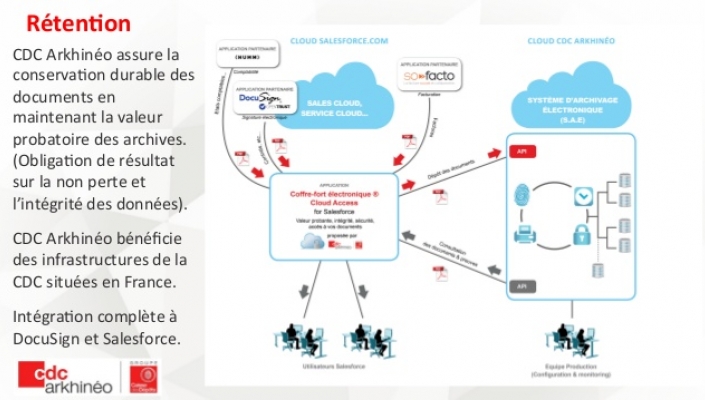 CDC Arkhinéo claims to be the first French company to obtain dual eIDAS qualification, a milestone in the field of digital trust services. A wholly-owned subsidiary of Caisse des Dépôts and third party archiver, it is now a Qualified Trust Service Provider (QTSP) on the European list of trusted service providers, in accordance with the eIDAS Regulation. The eIDAS Regulation of 23 July 2014 aims at building trust in electronic transactions on the internal market. With this, CDC Arkhinéo's complementary services on qualified electronic signatures are now valid in all European Union countries.
Recognition as a Qualified Trust Service Provider offers the highest level of trust and sustainability, conferring legal probatory value at the European level for electronically signed and archived documents, as opposed to an internal solution unable to provide such guarantees. The aim of the eIDAS Regulation, which took effect in 2016, is to harmonise European regulations on electronic signatures and to build trust in electronic transactions, with the goal of creating a single digital market in Europe. It establishes a single European legal framework for electronic identification and trust services.
Validation of qualified electronic signatures (QES), ensures the legal security of a QES by providing proof of validation by a qualified third party (CDC Arkhinéo): for each signed archive consulted, it ensures that the signature was valid at the time it was applied and beyond the lifespan of the certificate, which is limited to 2 or 3 years.