Submitted by John Garratt on September 18, 2020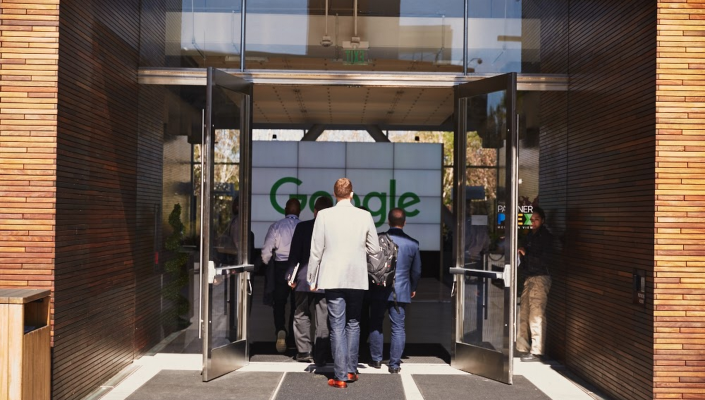 Google Cloud has appointed three new regional leads to better support service provider partners and its customer base within the EMEA region.
Previously appointed UK & Ireland managing director Pip White will be joined by new regional vice presidents Daniel Holz for the Northern Europe and the DACH Region, and Samuel Bonamigo for the Southern region. And Laurence Lafont is also joining as vice president of industries for the EMEA region outside of France.
Long-term Googler Benjamin Faes will continue as managing director for Central and Eastern Europe, Israel, Middle East and Africa. "Bolstering the region's senior leadership team will allow Google Cloud to scale and support EMEA businesses who want to accelerate their digital transformation," said Google.
The company announced the appointment of Pip White in June this year. She joined from cloud CRM giant Salesforce. Holz joins from SAP Germany, having also previously held roles at IBM and Oracle. Google has previously won big cloud service deals in his region at Lufthansa Group and Deutsche Bank.
Bonamigo has previously worked for Salesforce and Oracle, and recent customer wins in his region include Telecom Italia, Telefónica and Renault. Lafont was previously chief operations officer for Microsoft France, and has also been at Nokia, Orange and Oracle.
"Over the past year, we have seen strong customer momentum through a number of significant customer wins," said Chris Ciauri, president of EMEA at Google Cloud. "Pip, Laurence, Daniel, and Samuel join us at a time of significant growth as we continue to evolve our business to further strengthen our go-to-market and front-line support for partners and customers across the region."
In June this year, Google said it will invest up to $2bn in establishing a new cloud region in Poland, to make it easier for managed service providers and enterprises to access its cloud-based services. In the same month, the firm announced a new cloud region in Spain through a partnership with Telefónica. This cloud region will be based in the Madrid region and will use three data centres controlled by Telefónica.
Google also recently said that it would be establishing its first direct cloud capacity in France too, during 2022. The company already has European cloud regions in Belgium, Finland, Germany, the Netherlands, Switzerland and the UK.