Submitted by John Garratt on June 25, 2020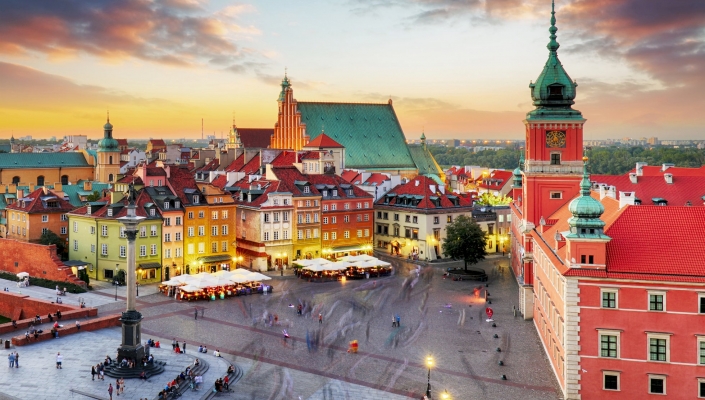 Google says it will invest up to $2bn in establishing a new cloud region in Poland, to make it easier for managed service providers and enterprises to access its cloud-based services. News of the expenditure comes after Microsoft reportedly said this May, it had put aside $1bn to establish its own data centre cloud region in the country.
Magdalena Dziewguc, Google Cloud business development director in Poland and Central and Eastern Europe, told the Puls Biznesu newspaper in Poland: "Region Google Cloud in Warsaw is the biggest investment in infrastructure of this type in Poland. We are getting ready for it to be operational at the beginning of 2021."
Jadwiga Emilewicz, Poland deputy prime minister, told the paper she expected Google to invest between $1.5bn and $2bn in the project. The news has been coming, as Thomas Kurian, CEO of Google Cloud, said in a Google blog last September: "Digital technologies are becoming the next growth engine for the Polish economy. To prepare enterprises and public organisations of all sizes for this digital transformation, Poland must have a strong technology backbone and easy access to new innovations that will accelerate business development."
He said: "This is why we are forming a strategic partnership with Poland's Domestic Cloud Provider (DCP), helping new and established Polish businesses to take advantage of all that the cloud has to offer."
DCP, which was founded jointly by PKO Bank Polski and the Polish Development Fund, would become, he said, a reseller of Google Cloud services in Poland and will build managed services capabilities around Google Cloud.
Kurian confirmed, that as part of its "commitment to Poland and the broader Central and Eastern Europe (CEE) region", the firm would open a Google Cloud region in Warsaw. With this new region, he said, Google Cloud customers operating in CEE will benefit from "low latency and high performance" for their cloud-based workloads and data.
Michał Potoczek, CEO of Domestic Cloud Provider, said at the time: "We believe in a multi-cloud strategy. A Google Cloud region, together with our own infrastructure, will allow us to build hybrid services which will bring even more value to our customers."
Google Cloud customers are currently served by around 20 cloud regions and 60 availability zones worldwide.