Submitted by John Garratt on February 23, 2021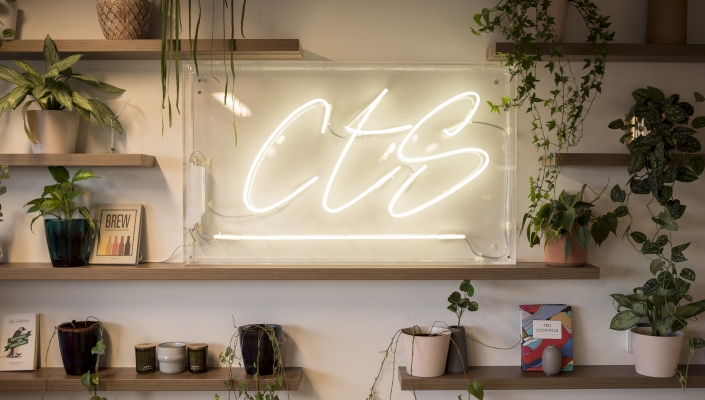 CTS has achieved MSP accreditation in the Google Cloud Partner Advantage Program. Tom Ray, MD of CTS told IT Europa that this was part of its three year plan to become one of Google Cloud's largest dedicated global partners. The business provides customers with Google Cloud services including data analytics, migrations and application modernisation. Its managed service offerings include hands-on expert support to customers, aligned to Site Reliability Engineering (SRE) principles, which allows customers to operate more effectively and reduce the time it takes to gain the benefits of cloud adoption. 
The news comes as CTS announces a record year of sales for its cloud services - with its Google Cloud revenues up 213% in 2020. "I think 2021 will be similar to 2020, with the economy recovering. We are anticipating similar revenue growth. We'll probably double our headcount this year. We have a strong philosophy around developing people and done two large graduate recruitments, spending three months developing them," he says. "The philosophy is to create our own talent to bring on the next generation of technologists," he says.
And the last year for CTS? "For us the move to remote working was seamless - the technology works fine. The hard part is feeling connected. Most organisations fall into a rhythm where every online meeting has a purpose and is formal. It is very tiring. We have to try to break this down with more informal talking. We now have the odd dynamic of people working in the company for quite a long time who have never physically met."
One of the reasons for CTS' success, he says is that customers want a bespoke a bespoke service which covers the platform, apps, the services, with ongoing support and improvements coming from a specialist. "The requirement in the market with all the big names, (such as AWS, Google, Microsoft) is that customers want named and defined resources to support them, which the hyperscalers don't do at a reasonable price. And this is where CTS is positioning itself."
"We have lots of web apps such as e-retail and e-commerce; we also have big data stacks and BigQuery.  The managed service is where all the ingestion feeds, BigQuery itself, all the visualisations such as Looker, etc work. And we have lots of data apps, so where there are large data sets or the aggregating of it in Big Query, we are managing those applications."
Where is growth coming from? This year CTS has seen a lot of interest from retail, where they don't want to work with Amazon because of the competition angle, he suggests. "They are looking to innovate and see Google as a stronger platform to innovate on versus Azure. They are looking at differentiation by better insights, better forecasting. More of their business is digital rather than physical," he says.
Then there are lots of financial services business – these are all challenger businesses. They tend to be built on Google perhaps because of the strong Kubernetes and other technologies.
"CTS' role in all of this is that those organisations are looking for a bespoke commercial service. Google won't do direct, but will work through a partner, so we can provide them with skills."
"All our customers struggle to find highly skilled Google architects, so we help with that and fulfil that role as part of the managed service. "
Some customers see Google as a key strategic pillar to help their business survive and grow, he says. "We have a hotel chain for example, which has gone Google for workspace sites, then they have moved their data centre assets into Google cloud and the really interesting bt is what they are doing with data analytics and Google -they want to be data driven."
Their question is about how to collaborate around the data and decision making. "If you want near real-time access to data and collaboration to be more productive-this is the sweet spot where Google sits and it is very valuable. In this year of change I can also add the public sector into the mix."