Last updated:
November 17, 2023
18 minutes read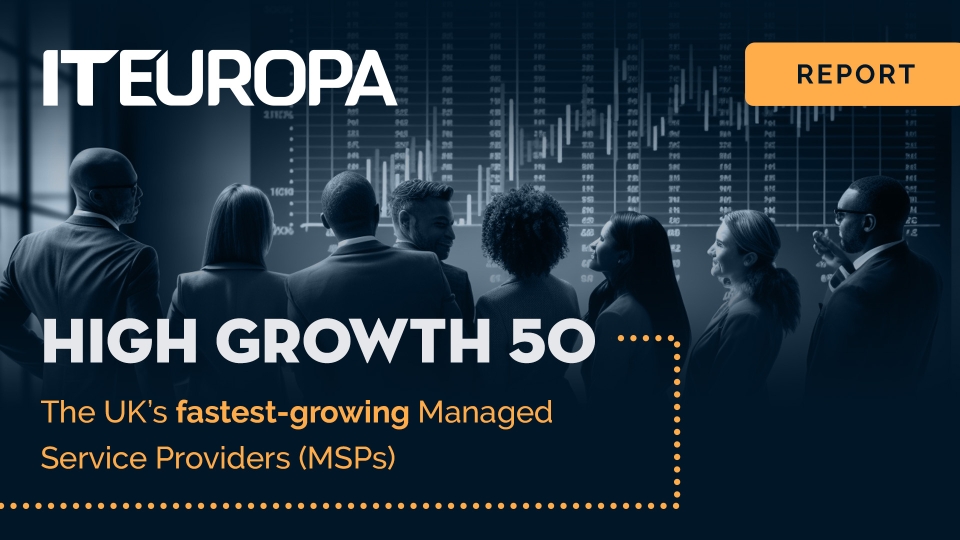 Introduction
IT Europa's High Growth 50 is an insightful report on the fastest-growing Managed Service Providers (MSPs) in the UK that aims to uncover why certain businesses are growing at over three times the UK average. Based on reported financial data, detailed analysis and interviews with senior business leaders, the report provides a broad understanding of the trends and drivers that are propelling MSPs to outperform their competitors.
As such, the report is not only a recognition of their success but also a tool for businesses, investors, and other stakeholders to identify and understand the strategies contributing to this rapid growth. Many of the participants for this report requested not to be quoted by name and we have respected their anonymity. A smaller number agreed to go on the record, and we would like to thank Vizst Technology, Utilize Plc, and Tailor Made Technologies (TMT) for their help in this project. All interviews including these three companies are available here.
Methodology
For this study, IT Europa performed a comprehensive analysis of MSPs in the UK. We screened 1400 MSPs that have been in business for a minimum of three years, each with a turnover of £1+ million. From this pool, we ranked them all to derive the 50 MSPs exhibiting the highest growth rate, based on their most recently reported turnover.
Following the initial selection, we further dissected the data based on a variety of other parameters as well. These included regional or geographical location, whether the companies fell under or over a specified turnover threshold, the age of the companies, prominent vendor partnerships, and their innovative service offerings. Through this detailed and systematic approach, we sought to gain a nuanced understanding of the landscape of MSPs in the UK.
Why are some MSPs growing faster than others?
The high growth 50 report illuminates a distinctive cluster of high-performing MSPs that are raising the bar in the industry. These companies are driving growth with an average YoY increase of 39%, which is more than three times that of the wider European market (12%), and nearly quadruple of UK-only firms (10%).
These 50 companies aren't newcomers, either; they've been in business for an average of 22 years. With an average turnover of £198.8 million and an average workforce of 516 employees, they're making the most of their resources. Their efficiency is further highlighted by an average revenue per employee of £475k.
In the vibrant landscape of MSPs in the UK, a disparate growth pattern is evident. This disparity is driven by various factors that harmoniously converge to foster accelerated growth for some MSPs over their competitors. The degree of regional digital transformation significantly shapes this narrative as other factors such as brand awareness, vertical market specialisation and product portfolio.
In areas with advanced digital maturity, higher demand for managed services bolsters the growth of local MSPs. Also, an MSP's adaptability to rapidly evolving technologies, such as cloud computing and cybersecurity, positions it ahead of the pack. Strategic partnerships with IT vendors further enhance an MSPs service portfolio, making them more attractive to potential clients. Accelerating MSPs are also prioritising robust recruitment and investing in talent to drive innovation and enhance service quality. These elements work in unison, creating an environment ripe for growth for certain MSPs, setting them apart in the bustling UK market.
Another evident factor was the importance of maintaining regular communication with clients and adapting to current market needs. This point was underscored by the owner of a mid-size MSP located in the Southeast of England. He said: "It might sound like the bleeding obvious, but we speak to our customers regularly about where they are experiencing challenges and what their longer-term plans are. If we don't have a way of helping them, it starts a process for us to re-evaluate our services and develop options for the next few years. It is sometimes hard to get customers to open up but that is where I spend a lot of my time – on the road just speaking to customers to find out where we need to go next for our business."
Who are the high growth 50? - From data assessed on 30th of  April 2023
A&O IT Group
Academia Ltd
Acora Limited
Acuutech Ltd.
Agilico Group Limited
Ancoris Limited
Annodata Ltd
Appsbroker Ltd.
Boxxe Limited
Capito Ltd
Central Technology Ltd
Cloud Technology Solutions Ltd.
CloudCoCo Group Plc
Cloudserve
Cobweb Solutions Ltd
Communicate Technology
Computacenter Plc
ComputerWorld
Crimson Limited
Engage ESM Ltd.
Fitzrovia IT Limited
Fluent2 Limited
Ideal Networks Limited
Ioco Solutions Limited
IP Integration Ltd
ITEC CONNECT LTD
Just After Midnight
Kick ICT Group
Line Management Group Limited (LMG)
Little Fish (UK) Limited
Managed247 Ltd
Node4
Northdoor Plc
Phoenix Software Limited
Prolinx Ltd
Prosource.IT UK Ltd
Quiss Technology Plc
Razorblue Group Ltd
Sabio Ltd
SilverBug Ltd
Softcat Plc
Somerford Associates Limited
Switchshop Ltd
Systal Technology Solutions
Tailor Made Technologies Limited
Trams Ltd
Trustmarque Solutions Ltd
Utilize plc
Vizst Technology LTD
Vohkus Ltd
A closer look…
Each MSP in this list has a unique growth story, with Vizst Technology LTD serving as a prime example. Despite most companies being London-based, Vizst, through its active mergers and acquisitions, contributed significantly to the South-West region's leading growth of 58%. This entity, a fusion of three businesses, cleverly amplified its turnover from £2.2 million in 2021 to £7.54 million in 2022. Now operating under the Vizst Technology brand – ITSB, Quad Vision, and Data Integration – collectively offer an expanded range of managed services to businesses throughout the UK.
In close pursuit, the North region showcased a robust 57% growth, with CloudCoCo Group Plc at the helm of this success. The company witnessed a turnover growth from £8.17 million in 2021 to £24.19 million in 2022. CloudCoCo broadened its horizons with the acquisition and rebranding of IDE Group Connect Limited, which expanded its service portfolio and UK footprint across 33 data centres. The firm also bolstered its team from 50 in 2021 to around 125, and launched a sales academy, thereby laying a robust groundwork for anticipated 2023 expansion.
Also displaying exceptional growth was Appsbroker Ltd, with a compelling 89% surge, almost doubling its revenues to £46.52 million in 2022. The growth drivers included an influx of new customers, increased service uptake, a 95% hike in professional services, and an 85% surge in Google Cloud platform reselling. The firm's newly introduced Security and Training practices significantly bolstered this growth trend as well.
Tailor-Made Technologies (TMT), an IT MSP, also saw experienced significant growth. Born in 2018 from the merger of Peach Technologies and Taylor-Made Computer Solutions (TMCS), the company offers a combination of different telecoms and IT products and services. They've grown organically, now with 144 staff members and a turnover of £16.4m.
Insights
Through our analyses, we identified many different factors that attributed to growth across our cohort. The three that stood out were a focus on cross-selling and upselling, a substantial cyber security portfolio and an embrace of service delivery over simple products or projects. There are some quirks to this rule of thumb, mostly at edges of either very high or lower revenue where single massive deals accelerated revenue growth - but these were largely outliers.
Upsell and cross-sell
As digital transformation accelerates, the MSPs that we profiled continue to focus more on upselling and cross-selling. These strategic tactics involve selling additional services or products to existing clients, thereby increasing the value gained from each customer relationship.
MSPs like Vizst Technology are one of the few companies that are employing upselling and cross-selling strategies with their existing clients.According to the CEO of Vizst Technology, Richard Betts, this is one of the reasons behind its recent growth:
"A focus for us continues to be the cross-sell of our services to enhance the service we provide whilst strengthening our relationships with our customer base."
This strategy allows MSPs like Vizst Technology to spot instances where its supplementary services can address more customer issues or enhance operational efficiencies. This not only expands their revenue base but also strengthens customer loyalty, as clients appreciate the comprehensive solutions tailored to their needs.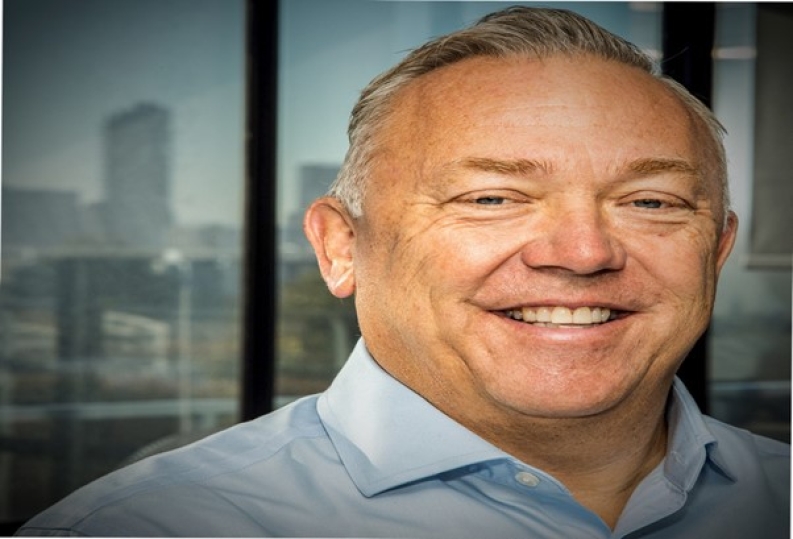 Through our analysis and discussion with other high-growth 50 MSPs, more than 60% of this top tier had highly interconnected portfolios that were well suited to upsell and cross-sell opportunities.
As one MD for a rapidly growing IT service provider based in the midlands described, "During the pandemic, we sold a lot of laptops to our existing customer base that were forced to adopt home working at short notice. This also led to growth in our UC business and related cybersecurity products. It made sense for our customers to get everything from us as a fully supported bundle. This bundling is something that we are doing more of as we move forward."
The other factor is Customer Acquisition Cost (CAC), defined as the amount spent to convert a prospect into a customer. Many industry surveys over the years have suggested figures as widely diverse as between a few hundred to thousands of pounds. What is clear is that upselling into existing clients to take over existing functions has the lowest CAC and a multi-year analysis of the high-growth 50 sample shows MSPs that have branched into multiple areas including UC, cyber security, BCDR, compliance, network management and a plethora of as-a-service IT offerings.
These tactics are not only boosting sales but are also allowing companies like TMT to offer more products and services to its existing customers. TMT has expanded its portfolio to include IT support, cloud solutions, voice services, cyber security, connectivity, and professional services. CEO Darren Scott-Healey credits its upselling and cross-selling strategies as a key driver behind the company's recent growth surge:
"We have seen growth because we are experts in both IT and communications. Some might say, it's too wide, but we are constantly reviewing our portfolio. We run a product board involving myself, the sales director, sales managers, our CTO, and the tech team, meeting monthly to assess our products and evolving technologies. That's what's great about this industry we operate in - it's always changing. For me, change means opportunity."
Cybersecurity
Cybersecurity stands out among the various hotly debated topics in the IT channel. It involves defending our computers, networks, and data from digital attacks, like harmful viruses and sneaky hackers. In response, more MSPs are transitioning to becoming Managed Security Service Providers (MSSPs) by broadening their cyber security portfolio.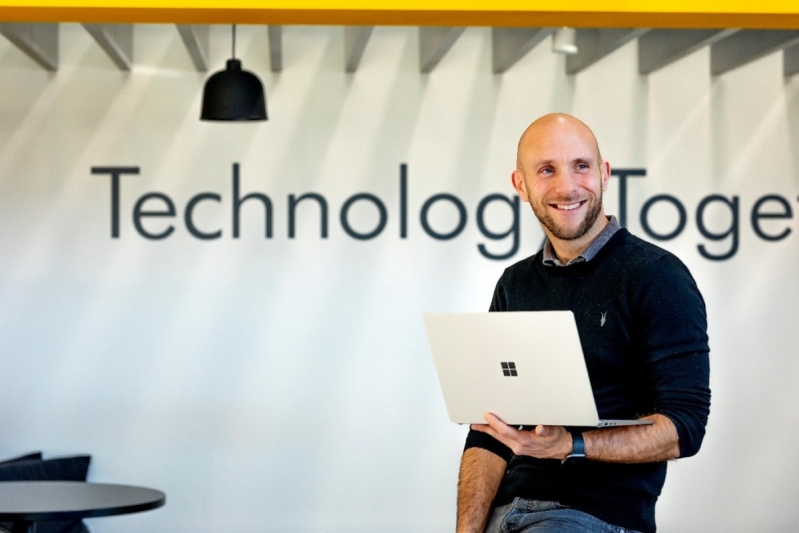 This transition is primarily due to the rising awareness of the threats that businesses face online.  Among the companies within our report blazing the trail in this transition is Utilize. The company's MD Guy Hocking says "cybersecurity is a top priority" for the firm and its team based in London and Essex.
"We're baking it into our offerings so that we know we're secure by design. While this inherently complex process involves integrating security into our operations, we believe it's the most effective approach toward becoming a secure MSP and protecting our customers."
And data from Canalys shows a bright picture – the worldwide cybersecurity market expanded by 15.9% in a year, hitting a $17.8 billion mark in Q3 2022. This promising outlook is fuelling optimism among MSPs, with over a quarter expecting their cybersecurity profits to surge by over 20% in 2023.
By adding cybersecurity services, MSPs/MSSPs can provide more comprehensive solutions that not only manage but also secure clients' digital infrastructure, which is a compelling value proposition in the current threat landscape.
However, what was surprising given the high growth in demand for cyber security was the lack of "pure play" cyber security specialists on the high-growth 50 list. The primary reasons seem to be a lack of volume for MSSP services within the mass market of SMBs along with inherent startup and scale-up costs involved. As the sales director for one ITSP with a sizeable cyber security practice explained, "Smaller businesses still fail to invest in proper cyber security," he quips, "They aren't willing to pay £70 a seat, per month for an all-sing, all dancing managed cyber security service. We run our own SoC which cost us nearly £500k a year so we are only really targeting mid-sized companies – and even then, we are competing with in-house infosec teams. Don't get me wrong, cyber security is a great part of our business, but it is not as profitable as you would think."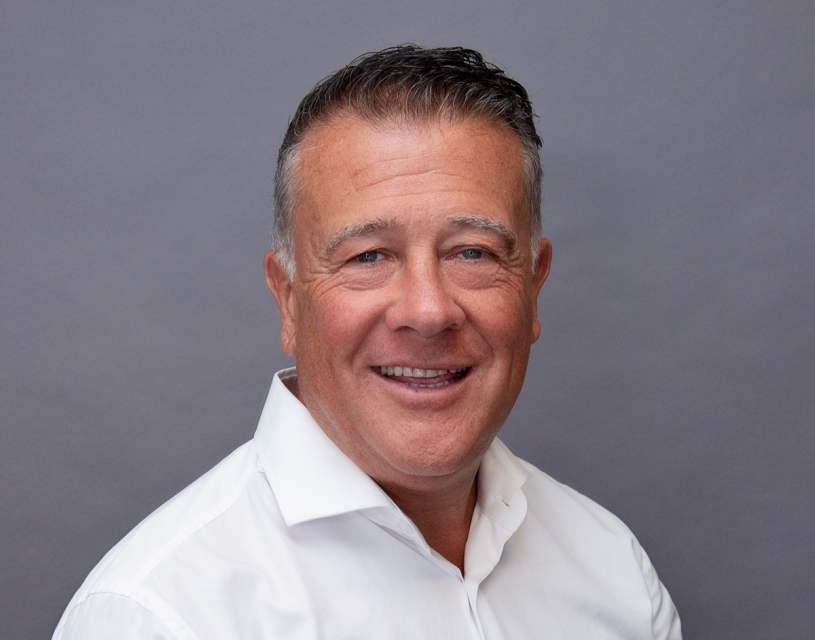 Despite this, companies like TMT have invested heavily in cybersecurity, an area that continues to grow in importance for its customers. CEO Darren-Scott-Healey said: "The pandemic negatively affected most businesses, and while businesses desired cybersecurity products to protect them, financial constraints affected them. The demand was quiet during the pandemic for our business.
"However, in the last six months or so, we've observed a significant upturn. The risk has escalated to a point where customers truly need it. We've noticed this and invested more in improving our security offerings."
Services over projects
With the growth of SaaS, the last decade has seen the scale and scope of IT projects shift towards integration rather than the need to fit out massive data centres or build bespoke applications from the ground up. As IT providers shift towards MSPs, it is natural that projects start to take a back seat.  The strategy of favouring services over projects is being effectively employed by Vizst Technology, as outlined by the company's CEO, Richard Betts.
"By becoming an extension of our customer's IT teams, we're integrated into the decision-making process from the very beginning and work with them to solve their problems, in a cost-effective and pain-free way."
Choosing a services approach over a project strategy can be more effective for MSPs due to its continuity and predictability. This model ensures a steady stream of income and strengthens client relationships through regular interaction.
Unlike project-based work, which is often intermittent and unpredictable, a service approach fosters stability, better resource planning, and deeper understanding of the client's needs, leading to higher customer satisfaction and ultimately, business growth.
Yet competition is growing, and this is not just from other IT service providers but also from vendors that sell direct. As one MD of a midsized MSP in the North of England put it, "There are several SaaS solutions for things like UC that a customer can just sign up for with just a credit card. Just look at Zoom and Teams, some customers expect that it's all free – or nearly free. Our bread and butter is still helpdesk – with all the talk of AI and whatever, helpdesk and break-fix is still probably the largest part of our business."
A common theme expressed by interviewees is difficulty in getting skilled staff across all aspects of the business. "Getting the right salespeople that can go to a customer and sell in a solution is still hard," says one MD of a VAR that has transitioned to a high-growth MSP over the last decade. "We spend a lot on marketing and lead gen but growing our sales team is still a nightmare – and keeping the good guys [sic] is also hard. Everybody thinks they can set up an MSP with just a flashy website and some SEO spending."
Box Outs
Culture
In our detailed analysis, one crucial element consistently stood out – the critical role of culture in the growth and development of MSPs. Companies like Utilize have embraced this perspective, placing culture at the centre of their strategic planning. Guy Hocking, the CEO of Utilize, shares why he prioritises nurturing a work culture that puts people first within his organisation.
"Essentially, it all boils down to our people. Our focus and investments are channelled towards them, their wellbeing and culture ,training, mentoring, and provision of the best tools. In terms of people, we've grown from 111 to 135 in the past 12 months. Our office spaces are also world class and staff benefits industry leading."
Clearly, having a distinct corporate culture isn't just an organisational attribute, but a powerful strategic tool for driving growth, innovation, and differentiation for companies like Utilize. Richard Betts, CEO of Vizst Technology, also emphasized that the company's culture has been instrumental in facilitating the execution of its growth strategy.
"A business is only as good as the employees we have in place," he says. "Over the last year, we've not only grown our internal skill set through progression plans and training, but we've introduced new roles to the business which will be vital in our continued success."
Pandemic
As per the MSPs listed within this report, the pandemic-induced shift to remote work and increased cyber threats clearly opened new doors for MSPs. The 2021 MSP Market Focus study by Kaspersky revealed a surge in the customer base of MSPs, with 81% reporting growth since 2019. This increase was even more pronounced among MSSPs at 91%.
This underlines how the pandemic sped up digital transformation and made cybersecurity more crucial, opening up new opportunities. Guy Hocking, the MD of Utilize, views such opportunities as essential for service providers to fuel their growth.
"If an opportunity arises that allows you to carve a niche, differentiate yourself, or add significant value to your customer, move heaven and earth to make it happen."
As they navigated through this cyber storm, these MSPs didn't just endure — they thrived, evolved, and expanded their services to meet customers' needs. They built strong digital defences, secured our online spaces, and provided reliable, sturdy managed security services at a time when the world needed it most. In essence, despite its challenges, the pandemic became a growth catalyst for the high-growth MSPs mentioned in this report.
Our thoughts
Based on the findings from this report, MSPs should focus on prioritising cross-selling and shifting from project-based to service-oriented models. Implementing a strong corporate culture and incorporating managed security services also presents a great opportunity for MSPs to expand their clientele, boost revenue, and maintain a competitive edge in the market. However, this is not the only factors that deliver growth. A number of our high growth 50 cohort have grown through acquisitions and our next report will look at the M&A space in more detail to highlight the top 50 acquisitive companies in the IT space.
Determining exactly how MSPs can drive growth can be challenging, given their varied locations and unique service offerings; it essentially hinges on their ability to provide distinctive solutions that set them apart in the competitive landscape.
However, MSPs can replicate this rapid growth by staying updated with the latest tech trends and implementing proactive rather than reactive service models. These strategies, coupled with continuous innovation, can substantially drive growth and success for MSPs in the ever-evolving tech landscape. The final point is to embrace agility. The business leaders we spoke to write this report all exhibited a desire to continually look at ways to change their business model, but timing is critical. This is summed up by a final word from Darren Scott-Healey, CEO of TMT, "It's very important to choose the right technology at the right time," he says. "For instance, some techies might be amazed by a product's potential, but from a sales perspective, or from a customer's view, it might not be right for their business.
"Therefore, it's really important for us to focus on what our customers need, not just on what's new and exciting in tech."