Submitted by John Garratt on January 22, 2021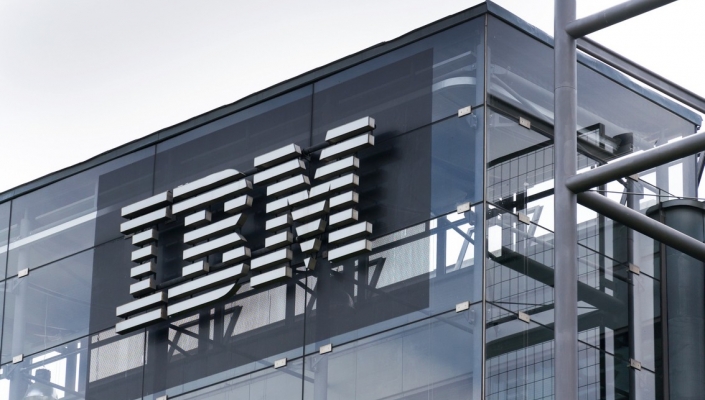 IBM shares slid 6.6% after the company missed Q4 revenue estimates and posted its fourth straight quarter of revenue declines, driven by Cloud & Cognitive Software weakness. Q4 sales totaled $20.4n, down 6% on the year and slightly below the $20.63B consensus.
Total cloud revenue was up 10% Y/Y to $7.5bn, but Cloud & Cognitive Software sales dropped 5% to $6.8bn, below the $7.18bn consensus. Last quarter, the unit was up 7%. Cloud and data platforms improved 9% led by the 18% growth for Red Hat. But the gains were offset by the 24% decline for transaction processing platforms.
Global Business Services dropped 3% to $4.2bn, beating consensus. Global Technology Services missed estimates with a 6% decline to $6.6bn versus the $6.9bn consensus. Systems fell 18% to $2.5bn and Global Financing dropped 5% to $286m. Gross margin was 51.7% vs. the 51.2% consensus.
For 2021, IBM expects to post annual revenue growth with FCF of $11bn-$12bn. "We made progress in 2020 growing our hybrid cloud platform as the foundation for our clients' digital transformations while dealing with the broader uncertainty of the macro environment," says CEO Arvind Krishna. "The actions we are taking to focus on hybrid cloud and AI will take hold, giving us confidence we can achieve revenue growth in 2021."
The company previously announced plans to spin out the managed infrastructure services business from the GTS unit to focus the legacy company on hybrid cloud.