Submitted by John Garratt on December 6, 2019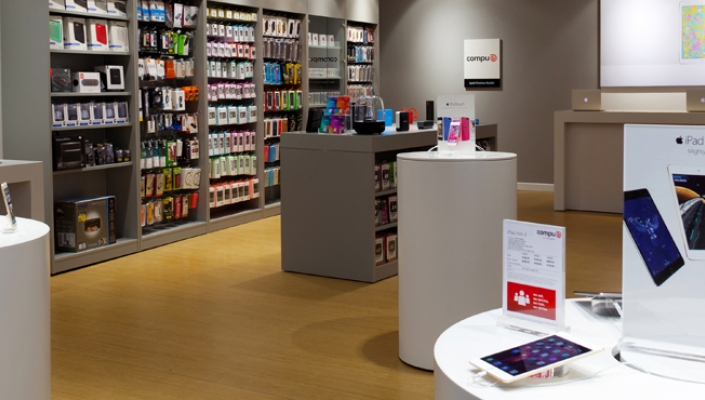 Irish technology retailer Compu b is buying UK retailer Stormfront to create what it claims is the UK & Ireland's largest independent Apple Reseller and Service provider. Stormfront Retail currently operates from 23 locations across the UK with over 300 employees and will join the B.ICONIC Group portfolio of technology retail and distribution services across UK and Ireland.
Compu b operates 7 retail locations and a sales division in Ireland and the UK and the acquisition is expected to  contribute an additional €60m in revenue annually to the B.ICONIC Group turnover.
The Professional Reseller Group includes Stormfront Retail Ltd and Stormfront Technology Ltd.
Stormfront claims to be the UK's largest Apple Premium Reseller with over 2 million customers visiting annually. Having opened its first store in 2007, the retailer now has 23 retail stores and a leading Employee Benefits and Business sales division. Stormfront is also one of the UK's largest Apple Authorised Service Providers, handling over 70,000 repairs in 2018. Stormfront employs over 300 people across its network.
Compu b is part of the B.ICONIC group, an Irish owned and operated premium technology group, employing over 250 people across 20 locations in the UK and Ireland. Representing over 100 global technology brands including Apple, Bang & Olufsen, and Go Pro, the annual group turnover of B.ICONIC for the 2018 financial year was €150 million. Ciaran McCormack, Group Chief Executive Officer of B.ICONIC, commented on the acquisition:
"This is a landmark acquisition for the B.ICONIC Group. The UK is an important market for our business, and this deal allows us to grow our presence significantly in this market. Stormfront complements our existing Apple Premium Reseller, business-to-business and education technology offering in the UK and Ireland, expanding our opportunities and supporting the delivery of our strategic growth plan for our business."