Submitted by Islam Soliman on July 13, 2021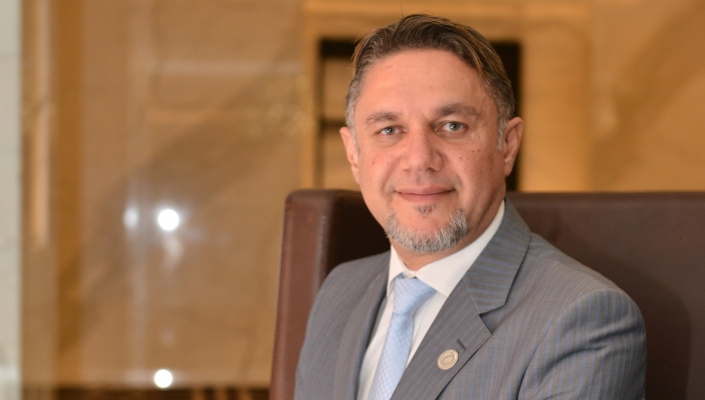 LogRhythm has launched a set of new automation tools to allow organisations to immediately comply with Qatar's National Cybersecurity Framework.
The new tools claim to provide detailed information into AI engine rules, investigations, reports and reporting packages, LogRhythm's GeoIP functionality and the compliance maturity model. 
The platform also combines UEBA, NTBA, SAO technologies in a single end-to-end solution to provide organisations with one-click, out-of-the-box automation to meet the minimum cybersecurity requirements for information and technology assets operating within Qatar, LogRhythm claims.
"We are honoured to support organisations operating in Qatar and enable them to rapidly comply with its cybersecurity framework. As the nation prepares for one of the most watched sporting events in the world, it is critical that cybersecurity capabilities are enhanced and optimised to serve a changing digital environment. Automation and use cases will help organisations to scale efficiently to stop new and growing threats," said Mazen A. Dohaji (pictured), VP of  India, Middle East, Turkey & Africa (iMETA) at LogRhythm. 
"Our aim is to support the Qatar National Vision 2030 and provide a secure foundation for the future of ICT in Qatar," he added.
The National Cyber Security Strategy (NCSS) launched in 2014 as part of the Qatar National Vision 2030. The NCSS represents a roadmap towards improving cyber security in Qatar by establishing and maintaining a secure cyberspace to safeguard national interests and preserve the fundamental rights and values of Qatar's society, LogRhytm said. 
"LogRhythm is supporting organisations across the Middle East with new levels of automation and visibility across their cybersecurity operations. We are making it simple to comply with local regulations while benefiting from a world-class SIEM platform. Our team understands unique local needs and ensures that our users are ready to proactively stop global cyberthreats," said Dohaji. 
"We will continue to roll out new tools in local markets across the Middle East and around the world," he added.
The launch of the new automation tools follows after LogRhythm recently expanded its teams across Egypt, Jordan, the Kingdom of Saudi Arabia, Lebanon and the UAE, all focusing on the public sector.