Submitted by John Garratt on October 8, 2020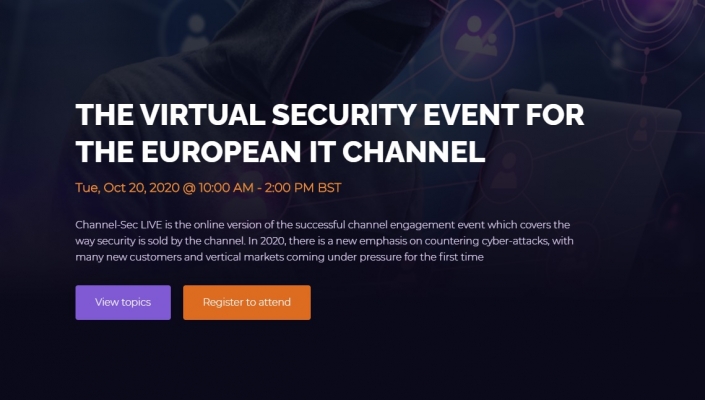 What is it like to be on the receiving end of your sales outreaches? Did you know that your targets sometimes get together virtually and compare notes? Guess where you standard first-call email sent to them all ended up?
At Channel-Sec LIVE, the online version of the successful channel engagement event which covers the way security is sold by the channel, you can hear a major Chief Information Security Officer for a major water company talk about some of the laughable sales approaches he gets, as he also reveals what potential partners need to do to get through to people like him.
On Tuesday 20th October, this and many other insights will be available to channel players with a keen interest in security and how it is sold. The online event also has Rory Duncan, IDC's VP with expertise in security sales models talking about the issues of vendor selection in 2020 in his more lighthearted presentation on "Snog, Marry, Avoid" as well as key updates from leading experts in the industry on security trends, how channels are adapting and the role of distribution in selling security.
With panel discussions and the chance to ask online questions, this will be a vital, succinct rapid-fire exchange of ideas. Register here to take part 
Agenda here