Submitted by Islam Soliman on September 14, 2023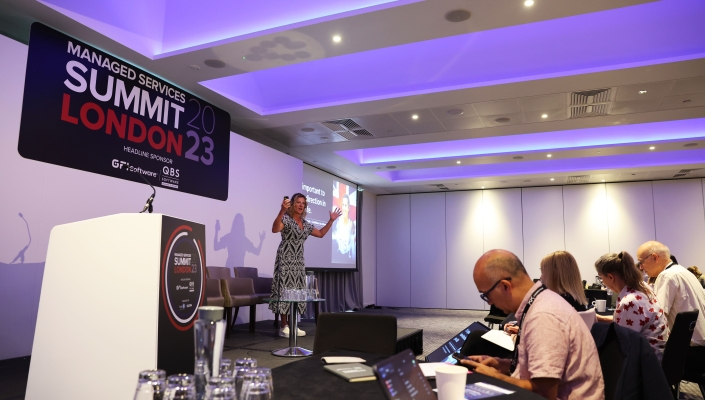 Focusing on the crucial themes of leadership, security, and growth, this week's 13th annual Managed Service Summit in London attracted over 250 industry delegates eager for insights into today's challenging MSP landscape.
Amidst increasing market saturation, the summit offered invaluable perspectives on identifying new opportunities and effective strategies for capitalising on them.
The event stood out for its rich content, featuring thought-provoking panel discussions, keynote addresses from renowned figures like Olympic legend Sally Gunnell OBE and business leader Mary Hunter, as well as 24 insightful presentations from specialists in the industry.
With support from 46 sponsors, the summit also provided ample time for attendees to network and explore potential business partnerships.
Greg Jones, the VP of Business Development for Kaseya in EMEA, one of the Platinum Sponsors of the event, said: "The Managed Services Summit is always a great event. It is not about the technology and services or the vendors that are in the room.
"It's about that community spirit, strength in numbers, education, training and development. We can combat anything if we work together as one entity, and here, it is about leaving your ego and logos at the door, and just being present and attending the sessions.
"More importantly, when you come back from the event, take one or two actions from every session, and implement them within your business to guarantee ROI. It has been a fantastic event, and it has been great catching up with our partners and the whole MSP community."
The next event in IT Europa's channel series, the Managed Services Summit North, is set to take place in Manchester on November 21.