Submitted by Islam Soliman on September 9, 2021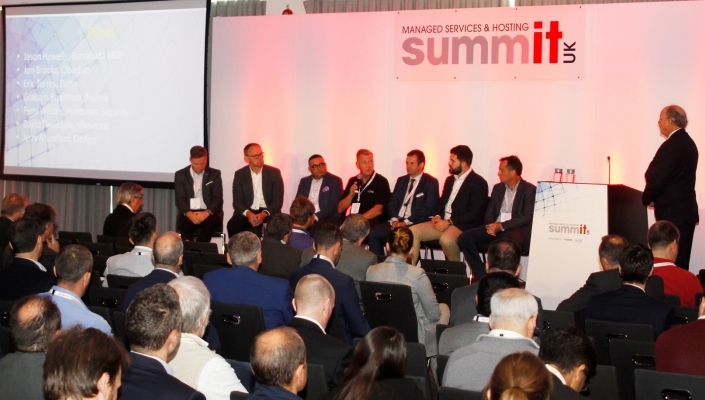 All professionals involved in the managed services industry can rejoice with the news that the popular UK Managed Services Summit held in London at 155 Bishopsgate returns next week at 8:30 am on the 15th of September after a 12-month absence. Hosted by IT Europa and Angel Business Communications, it's a welcome return for the summit after a rough year of online events, with several top industry experts lined up to speak about the latest developments impacting the managed services sector in Europe.
The UK Managed Services Summit 2021 comes at a time when the rise of remote work is creating a "huge opportunity" for MSPs. This is the view of Greg Jones, business development director of EMEA at Datto, who said the transition to hybrid working due to the pandemic has "rapidly accelerated cloud adoption over the last 18 months" at IT Europa's 'Leaders in Discussion' virtual roundtable last May. 
At this year's summit, there will be an engaging panel debate session exploring how MSPs can benefit from the shift to the cloud and adapt to a world where hybrid working between multiple locations has become what is now called the new normal. Under the theme of 'cloud transformation and the hybrid workforce', Phylip Morgan of Pax8, Alex Quilter of N-Able, and David Devine of OVH Cloud will all lead the session.  
This will be the eleventh edition of the UK Managed Services Summit, where, like previous years, a range of industry experts assemble to deliver insightful keynote and panel speaking sessions exploring an array of topics, allowing delegates to learn more about the challenges that MSPs will be up against in 2021 and beyond. Specific topics that speakers will address include:
How to build and increase value - both for MSPs and their clients
The impact of new technologies
Changes in buyer behaviour
Digitalisation and Business Transformation 
Security and Compliance
Emerging opportunities such as Artificial intelligence, Blockchain and IoT
Cloud, Hybrid and Edge Computing
Commoditisation and Differentiation
Increasing Efficiency
Resource Management
Training & Skills
Among keynote speakers announced for the summit, is culture-as-a-service expert Kate Wood, who will provide the opening keynote titled 'Culture for Growth'. Wood provides culture-as-a-service to various enterprises to improve their employee engagement strategy while boosting the performances of their businesses. 
In addition to Wood, we also have insight from the keynote speaker and author of the Business Book of 2020, 'The Human Edge', Greg Orme, who will be delivering a keynote session called 'Sharpen Your Human Edge in The Digital Economy'. Orne is an expert in and familiar with these sorts of events and will contribute to the summit by sharing his knowledge about the human qualities that have become more valuable as technology develops and the changes 2020 brought to IT processes. A copy of 'The Human Edge', Orne's award-winning book, will be given free to those attending the summit in London.
The summit will wrap up with a 'no-holds-barred' MSP debate with a panel of four leading the discussion, including Malcom Orekoya from Netutils, Andy Horn from IntraLAN, Graham Lane from Cheeky Munkey, and Ian Luckett from IT Experts. Titled 'The Big Debate', all four panelists will discuss a plethora of engaging MSP-related topics, allowing delegates to get involved, ask questions, and offer their opinions. Throughout the day there will also be many opportunities for delegates to take part in Q&A sessions and for them to network and meet with potential business partners.
The sponsors supporting the summit now include: Datto, Huntsman Security, Dropsuite, N-able, ThreatLocker, Pax8, OVHcloud, LogicMonitor, Tech Data, Content Guru, Entrust, IT Glue, Kaseya, Centreon, ConnectWise, HaloPSA, Ekinops, AppRiver, The Teknov8 Group, Arrow, Nebulon, NetBrain Technologies Inc., Egnyte, Arcserve, WatchGuard Technologies, MYKI, Barracuda MSP, Acronis, LastPass by LogMeIn.
MSPs, resellers and integrators wishing to attend the convention and vendors, distributors or service providers interested in sponsorship opportunities can find further information at: https://managedservicessummit.com/agenda 
MSPs, Resellers and SI's can register to attend for free here: https://managedservicessummit.com/register?promo=ITE-MSH   
More details:
Stephen Osborne
+44 (0) 1895 454 536