Submitted by Antony Savvas on July 27, 2022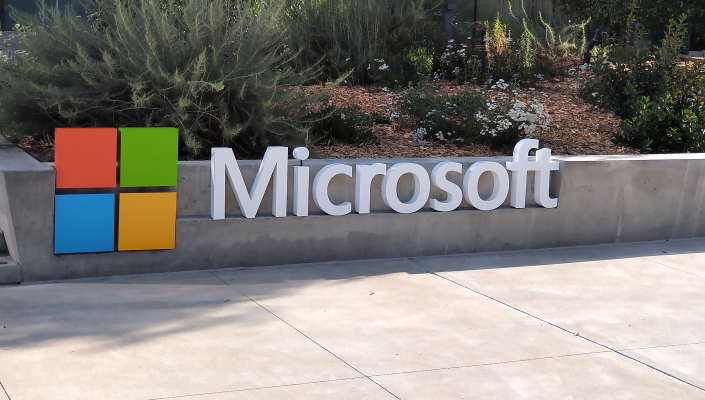 Both Microsoft and Google have reported solid quarterly growth, although Google's cloud losses continue to spiral after sustained investments in an attempt to keep touch with both AWS and Microsoft Azure.
For the fourth quarter ended 30 June, 2022, Microsoft said total group sales reached $51.9 billion, an increase of 12% when compared to the same quarter last year.
Operating income was $20.5 billion, an increase of 8%, and net income went up 2% to $16.7 billion.
"In a dynamic environment we saw strong demand, took share and increased customer commitment to our cloud platform," said Amy Hood, executive vice president and chief financial officer of Microsoft. "Commercial bookings grew 25% and Microsoft cloud revenue was $25 billion, up 28% year-over-year."
Extended production shutdowns in China that continued through May, and a "deteriorating" PC market in June, contributed to a negative impact on Windows OEM revenue of over $300m.
With the ongoing war in Ukraine, Microsoft made the decision to "significantly scale down" operations in Russia. As a result, it recorded operating expenses of $126m related to bad debt expense, asset impairments and severance.
As part of a "strategic realignment" of business groups, the firm recorded employee severance expenses of $113 million, excluding those in Russia.
For the full year, Microsoft said revenue was $198.3 billion, an increase of 18%.
Full-year operating income was $83.4 billion – up almost a fifth at 19%. Net income also jumped 19% to $72.7 billion.
Google
For its second quarter, Alphabet/Google saw a 13% rise in year-on-year revenues to $69.7 billion, but profits were down 14% to $16 billion.
The Google Cloud unit increased its losses by $270m to $860m.
This was on the back of a 36% increase in cloud revenues to $6.28 billion. But, as Google ramps up its cloud efforts, it continues to burn cash in opening and expanding data centres, increasing their connectivity and hiring new sales and technical staff to support the expansion.
Google's "other bets", including "driverless" cars, brought in a $1.69 billion loss.
Google did however report a 12% rise from ads to $56.3 billion – over 80% of the group's revenue still comes from online advertising.