Submitted by Antony Savvas on November 24, 2021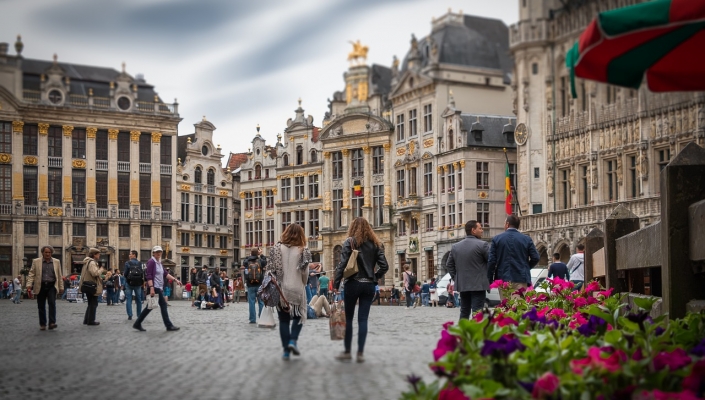 Microsoft is expected to invest over €1 billion in Belgium in setting up a new cloud region in the country, to better support service providers, help uplift the country's GDP and create thousands of new jobs.
At an event attended by Belgium's prime minister Alexander De Croo, the company announced its Digital AmBEtion strategy, a multi-year investment plan designed to accelerate the digital transformation of Belgium's public and private sectors.
The strategy seeks to improve digital infrastructure, help citizens develop digital skills and create "sustainable societal impact". Central to the plan is a new data centre campus that will bring Microsoft cloud services closer to providers, reducing latency and addressing their data sovereignty demands.
More details on the plans will be outlined in the coming months, but analyst house IDC estimates the strategy will help Belgium generate up to €31.5 billion in new revenue and add more than 60,000 jobs to its economy over the next four years.
"To grow the economy, Belgium needs cutting-edge infrastructure coupled with the highest standards in security and privacy, allowing organisations to innovate faster and be more competitive," said Didier Ongena, general manager for Microsoft BeLux. "By investing in a data centre region in Belgium, Microsoft creates the best conditions for the digitalisation of the Belgian economy."
Prime minister De Croo added: "This commitment is coupled with investments that once again strengthen our digital competitiveness and will also help create new economic opportunities across the country – opportunities that will benefit all the players in our ecosystem."
The new data centre region will feature Azure Availability Zones, unique physical locations equipped with independent power, networking and cooling for additional tolerance to data centre failures.
Microsoft's move follows the plans announced by Google, which will see the cloud rival invest €500m in expanding its Belgium data centre presence at Saint-Ghislain, Hainaut, close to the French border.