Submitted by Antony Savvas on June 8, 2021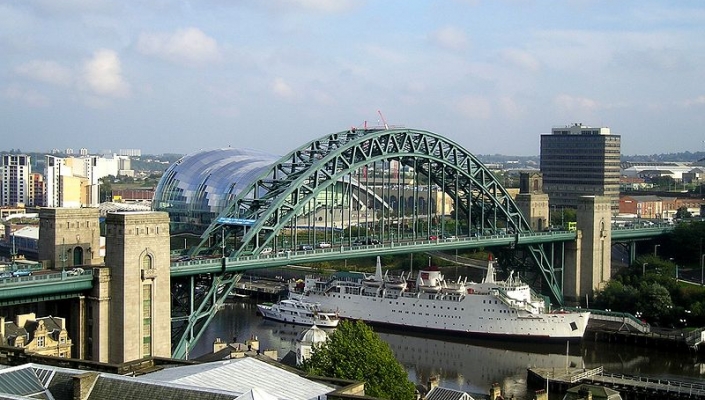 European managed service providers and content providers will soon have a new route for their data and services, with a sub-sea fibre link being built from North-East England to Norway.
The link goes from the Stellium data centre in Newcastle, UK to the Green Mountain data centre in Stavanger, Norway.
The 700km NO-UK cable across the North Sea allows service providers to avoid the busy subsea traffic cables that go through London and reduce the latency in their services. The link is an open cable system providing a total of eight dark fibre pairs from Newcastle (pictured) to Stavanger.
This February, Stellium opened NCL-IX, the UK's newest carrier-neutral internet exchange point. Founding connectivity users of NCL-IX included Zayo Networks, Aspire TS and IX Reach. As well as meeting enterprise connectivity needs they provide fixed and mobile operators with IP transit and Ethernet transport services.
Stellium is also the only UK landing point for the new North Sea Connect (NSC) cable, which connects Newcastle to Denmark, providing diversity between the UK and Northern Europe and, again, avoiding London.
Gerry Murray, chief communications officer at Stellium Data Centres, said at the time: "Being the first internet exchange of its kind in the region we anticipate strong demand from content networks, internet service providers, regional ISPs and enterprise customers."
NO-UK system supplier Xtera is leading the construction programme for the new cable, which will be commissioned in Q4 this year. The marine installation is being performed by the global marine cable ship the Normand Clipper, the repeaters have been manufactured by STI and the cable is being provided by NSW.
NO-UK is part of a wider network of existing submarine and terrestrial (in-land) cables operated by Altibox Carrier, that connects Newcastle with Norway, Ireland, mainland Europe and ultimately the US.
Joerg Schwartz, chief partners and solutions officer of Xtera, said: "We have been able to propel the NO-UK project forwards with the swift acquisition of permits, enabling the marine programme to take place in the optimal weather window for the North Sea.
"We thank all our partners for the role they have played in the significant achievements to date and welcome the start of the marine operations for this new cable joining the UK to Europe."