Submitted by Antony Savvas on January 10, 2022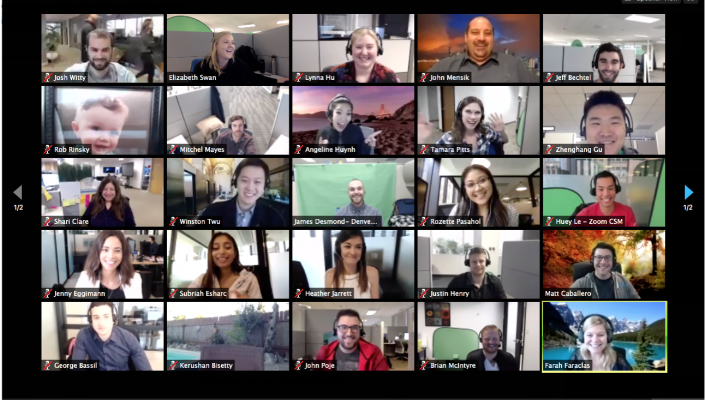 Nuvias UC has acquired unified communications distributor Alliance Technologies in Germany, which will expand its reach across the DACH (Germany, Austria and Switzerland) region.
Founded in 2001, Alliance Technologies focuses on a number of markets, including all-IP services; PBX to Teams or Zoom migration; UC equipment for individual workspaces, home working and conference rooms; certified Zoom Phone integration and Microsoft Azure cloud services.
It also offers customer care and contact centre services, and operates a business unit in Australia as well as in Germany. Nuvias UC's key partner vendors include Zoom, Poly, Yealink and Logitech.
"We have seen increasing demand for end-to-end UC solutions in continental Europe," said Nuvias UC CEO Jeremy Keefe. "We wanted to have a greater local presence in DACH, where partners are looking for distributors with a strong portfolio to meet the varying needs of end-user businesses, who are transitioning to a hybrid work environment, combining home/remote working and office-based working."
Keefe added: "With Alliance Technologies' expertise in voice, video, customer care and cloud services, we will be able to offer even greater value to our existing partners and vendors. We look forward to welcoming Alliance Technologies' partners into the Nuvias UC channel network."
Dietmar Kraume, managing director at Alliance Technologies, said: "The blend of our solutions and market presence, and Nuvias UC's vendor partnerships and professional services expertise, is a winning combination. We are looking forward to enabling our partners to address more of the market opportunities that they see growing on a daily basis."
The value of the acquisition has not been disclosed. Nuvias UC is a subsidiary of the wider Nuvias pan-European IT distribution group. Last May, the group acquired Cloud Distribution, the UK player specialising in cloud-first security, networking and SaaS products and services.
In June 2020, Nuvias UC sealed a European distribution partnership with Zoom, which came with master agent status. As part of the deal, the distributor announced the availability of Zoom Room bundles consisting of compatible video hardware from Poly, Zoom licenses, plus white-labelled installation and support services. Zoom was the first vendor within a new master agency business model for Nuvias UC, with channel partners acting as sub-agents on a referral basis rather than using a direct resale model.