Submitted by Islam Soliman on August 17, 2022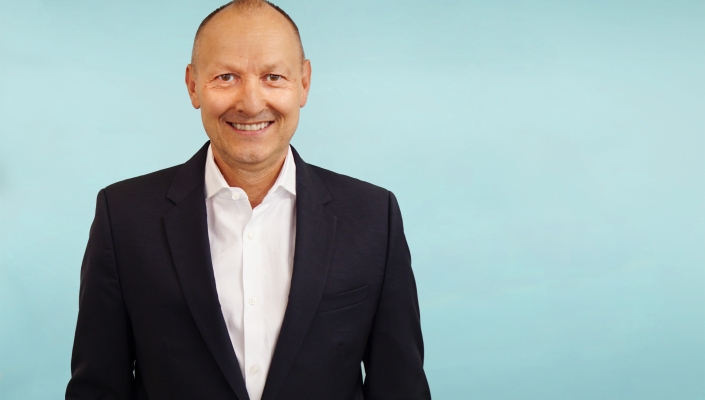 Coming from a successful background – built on the back of more than 30 years of experience in the IT channel – Infinigate CEO Klaus Schlichtherle (pictured) knows better than most what it takes to steer an enterprise toward its vision. Since his arrival in 2018, he has been clear on his ambitions: to support the company's efforts to become a pan-European cybersecurity powerhouse.
Fast-forward four years and he has been instrumental in helping Infinigate bring that vision to reality. The European cybersecurity VAD now has a turnover of €813m in revenue in 2021-2022, reducing the distance that separates it from the €1.4bn-revenue target that it set for itself by 2023 following its takeover of UK-based VAD Nuvias Group in early July this year.  
The attraction of the Nuvias deal for Infinigate is the chance to create a "pan-European cybersecurity powerhouse", Schlichtherle says, adding that an enhanced geographical footprint and extended vendor portfolio will allow the joint enterprise to develop yearly by greater than 20%.
"Our footprint suddenly goes from 11 countries to 21 countries. We can offer our vendor partners vast access to the European business. Nuvias is a company with an excellent cybersecurity heritage and its geographical footprint is complementary to what we have," he said.
Focus on cybersecurity
A large part of Infinigates's strategy rests on acquiring vendors into its existing portfolio, with the distributor acquiring two other security firms prior to its acquisition of Nuvias. Since Schlichtherle joined, Infinigate acquired Dutch cyber security VAD Crypsys in 2018 to expand into the Benelux markets. It subsequently acquired Acmeo, a German specialist distributor for the MSSP segment to expand into the cloud segment.
Infinigate has a busy year ahead, but Schlichtherle emphasised that its monothematic focus on cyber security remains very much the same. "Our focus on security has always been our priority," Schlichtherle said. "The aim is to position ourselves as a cybersecurity VAD with secure cloud and secure networking elements which will help us to capitalise on the market growth the sector is giving us." 
Despite the effects of inflation and concerns over potential economic headwinds, M&A activity in the cybersecurity industry remains robust and shows few signs of a major downturn. A SecurityWeek study showed that more than 230 cybersecurity-related M&A deals were completed in the first half of 2022.
Future M&A plans
Having built a reputation as a forward-thinking CEO at multinational distributors such as Tech Data, Nortel, and Logitech, Schlichtherle is looking to take advantage of Infinigate's presence in the buoyant cybersecurity market by making further acquisitions this year. "We want to make more acquisitions, but it will only be only in cybersecurity, secure networking and the secure cloud environment. My expectation is that we will close more acquisitions in the next couple of months which will give us an even larger footprint," he said.
Schlichtherle remained tight-lipped over Infinigate's future M&A plans, but suggested Infinigate is looking to complete a few acquisitions outside of Europe. "Outside of Europe will be the next step," Schlichtherle said. "There are a couple of regions, which are very attractive. For example, Asia, the Middle East and the Americas all have a strong marketplace. We have our eyes open in all the regions."
Schlichtherle is anticipating that Infinigate will reach an estimated €2bn-3bn sales milestone in the next two or three years as part of its plans to maintain strong organic growth and expand geographically through M&A.