Last updated:
October 24, 2023
3 minutes read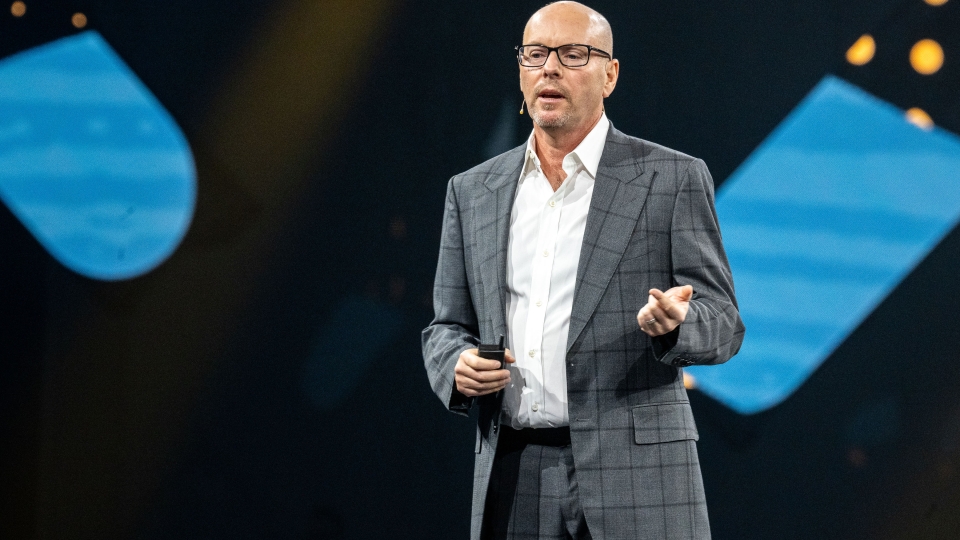 Major channel vendors are now developing their AI (artificial intelligence) strategies, and mid-market business software player Oracle NetSuite is no different. IT Europa sets out the company's approach to delivering on its partners' and customers' AI business needs.
At NetSuite's partner and customer event in Las Vegas last week, the company announced that all of of its products were to be embedded with AI, covering ERP, CRM, supply chain, and financial services modules.
Evan Goldberg (pictured), founder and EVP of Oracle NetSuite, said: "A unified and integrated suite helps you get more from AI, and that's what we are delivering. Our SuiteUp strategy involves ongoing increased automation combined with AI expansion."
He added: "There are costs involved in offering AI, and we are giving it away, including in the new products we have announced [at the Las Vegas SuiteWorld event IT Europa attended].
"I got interested in AI at college, and now it's great we have the tools to fully benefit from it, and for startups to grow from it."
NetSuite's AI strategy includes partnering with specialists in the AI field to develop its offer to the channel and its end customers. This includes Cohere, which specialises in large language models (LLMs), which are trained to digest text from organisations' internal data or publicly available sources, like the internet. This allows AI to understand how to process and respond to business queries with increased sophistication.
"Cohere LLM used on Oracle Cloud Infrastructure [OCI] is there to help deliver the improved AI we're providing to customers," said Goldberg.
He added that "holistic" AI was now "realistic" for many businesses, but added that AI to learn about future customer business requirements was harder to deliver. "That is what will be interesting going forward, you don't want to get things wrong. But the data we have on our 37,000 customers will help to get it right."
That customer data is being "anonymised" to help the NetSuite ecosystem improve AI business results.
"Some of our customers hold very little data of their own, so need our help with their AI projects. The AI we are talking about will be very useful to the majority of our customers," Goldberg said.
"We are partnering with Cohere and are making sure the safeguards will be there in an ethical way to allow our customers to grow their business safely and reliably."
Companies will be able to opt in to share their anonymised data with their peers to create benchmarks, to allow them, and the ecosystem, to make informed business decisions and improve their AI efforts. Participants will be able to opt out of data sharing at any point.
"We need great partners to make sure everything works," said Goldberg.