Submitted by Carl Friedmann on November 18, 2021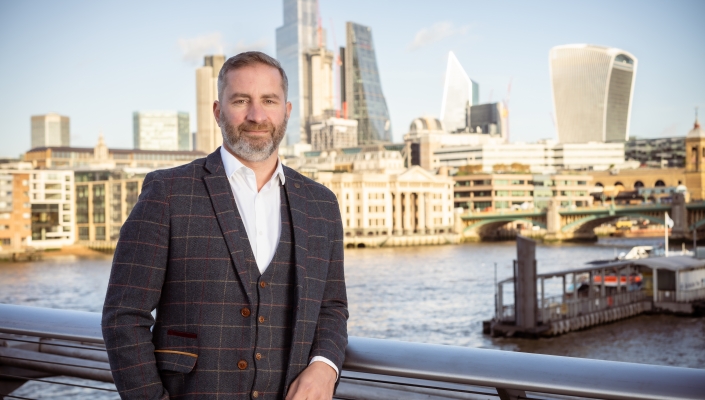 Mark Halpin, CEO of cyber security and managed IT services provider CloudCoCo, sits with IT Europa Editor Carl Friedmann to discuss company growth opportunities going into 2022, organisational structure and life lessons leaned over the years.
Can you distil your main priorities and your thoughts on the sustainability of the current MSP model?
First and foremost, our priority is to give power and freedom to our teams to have ideas and feel supported to act on them. I feel that this approach will benefit the customers who we are fortunate enough to support and work with, which will then aid the financial, long-term sustainability of the company we have only just started building. Building long term relationships with our clients by going above and beyond will only help us accelerate growth for the future.
For us, the managed services provider model works well because it is by nature an asset-light model, allowing us to remain agile and competitive. It also allows us the ability to always offer the most appropriate technology from a constantly innovating ecosystem of partners, rather than only offering prospective clients a limited range of solutions. We see the MSP model as one well-adapted for the modern world, using innovative means and capabilities to allow businesses to more effectively procure their services.
Can you walk us through your professional journey and how a company like CloudCoCo is a culmination of what you wanted to achieve?
With the managed services provider model in its infancy, I was lucky to start my career at a company called InTechnology (later RedCentric) in 2004, which placed a strong emphasis on quality of service, long-term relationships and supporting its staff. I moved up through the ranks to lead new business lead generation, with my focus centred around managed backup and hosted telephony, both of which were new concepts at the time. I worked my way up to become the head of new business for the group in a period that saw us win many large transformative contracts across a range of sectors.
It was during this period I realised exactly what my main passions were in business: problem solving and bringing together good people to create strong teams. Alongside this, it was also very important for me to get back to people faster than others. All this combined built strong credibility when working with new clients.
CloudCoCo is, in essence, a result of this ethos. In April 2018, we launched the business with two people and I'm delighted that we now have a team of over a 100 and over 1,000 customers buying into what we do, having made three strategic acquisitions over the past few months to support our organic growth. Bringing a group of like-minded and talented people together in an environment that encourages creativity and an open sharing of ideas has served us well.
How do you see the MSP market evolving and what measures are you taking now to ensure you're well positioned to remain competitive?
In the coming years, I see the number of small-to-mid MSPs reducing as the sector continues to consolidate through acquisition. It's those providers who can be agile and creative, rather than laden with assets, who will be the winners.
I believe that our core ambition – to attract, engage and delight – will remain relevant in the coming years, irrespective of how technology trends move and develop. These aims ensure we will always respond to technology challenges with the right solutions.
Considering how unpredictable business has become, from remote working to investment and forecasting, how would you define your approach to leadership?
Put simply, I would say my approach to leadership is underpinned by the desire to create and maintain a network of people who recognise the difference between good and bad. I also think a team should have the information shared with them to better inform a collective decision, so we work hard on visualising key metrics as a monitor for the health of our performance against our objectives.
I've never supported the older corporate mentality, concentrating on financials and processes rather than people. Instead, I feel a leader's focus should be on fostering creativity within the team and listening to the people who are kind enough to work hard for you.
To listen effectively, you have to provide a 'safe harbour' culture in the business, so the team feels confident that any idea is worthwhile and can be put forward.
By following this people-first strategy, we have built at CloudCoCo a forward-thinking company that can move quickly to implement new ideas, capitalise on opportunities and navigate the unpredictable challenges the world throws at us.
How more important has it become to ensure you have a cohesive team around you to not only achieve but exceed expectations?
Having a strong team around me that is ready to take on challenges with enthusiasm is absolutely central to driving our success. Things have moved incredibly fast over the last three years here, but one thing that hasn't changed is that throughout, I've had a team of extremely talented, hardworking people alongside me. This extends beyond our initial team to the passionate people in the companies we've acquired that have become part of the group and also those we work alongside as partners.
Can you describe a pivotal experience, whether in your personal life or professional career, that you can draw a direct line to where you are today?
The unexpected death of my father at the age of 40 was unquestionably a turning point. He was the hardest working man I've ever known; a cheeky Scouser with the sharpest sense of humour.
Looking back, it's clear I didn't grieve properly soon enough. After a period of soul searching and helping my mother and sister come to terms with what had happened, I picked myself up and moved out to Australia.
Before my father passed away, I was restrictively shy and still trying to figure out what I really wanted from life. While I was Down Under, I was able to better process my emotions, gain clarity around my ambitions and markedly improve my confidence. When I returned just over a year later, I was a stronger person with a renewed determination and thirst for life. Emotionally those years were the most challenging of my life, but they lit a fire in me that continues to burn and drive me forwards today.
When my father passed away, I pushed away some great people in my efforts to cope. The regret I feel as a result has stayed with me, and I think is one of the reasons I'm so dedicated to building teams of passionate people.