Submitted by John Garratt on November 10, 2020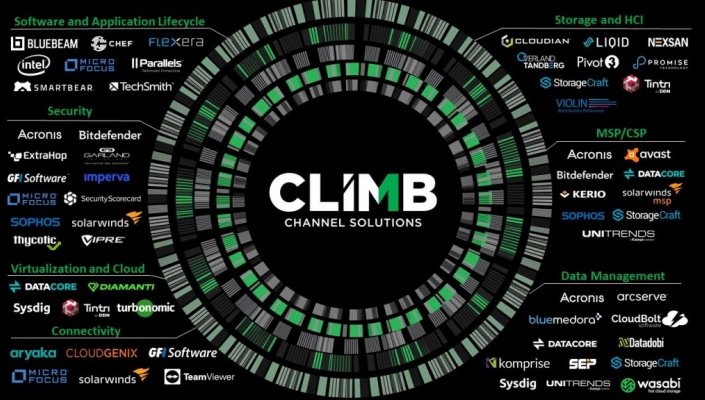 A US global distributor has acquired UK-headquartered Sigma Software Distribution and its sister companies as it aims to expand its EMEA footprint.
Climb Channel Solutions, a subsidiary of Nasdaq-listed Wayside Technology Group, says it wants to "accelerate" its cloud marketplace position and expand its physical footprint in EMEA. It already operates out of The Netherlands to support European partners.
Wayside has acquired Sigma's parent company CDF Group, which also contains reseller Grey Matter and Microsoft Azure cloud consulting and services specialist CloudKnowHow.
"CDF brings a robust cloud services platform to Climb and significantly strengthens our position in the EMEA market," said Dale Foster, CEO of Climb Channel Solutions. "By utilising CDF's existing cloud infrastructure we believe that our cloud offerings are better positioned to meet the growing needs of our vendor and VAR partners in both EMEA and North America."
With CloudKnowHow, said Foster, Climb will expand into more value-added services that can "deepen our partnership with customers". CDF as a whole is a Microsoft Gold Partner with nine competencies and holds various direct agreements with Microsoft. Foster said the acquisition will provide "ample" cross-sell opportunities for its existing US and Canadian customer base. CDF will bring around 125 employees to Wayside, more than 1,000 VARs from its network and relationships with vendors including Microsoft, Amazon Web Services, Adobe, ManageEngine and SAP, among others.
Following the acquisition, for an undisclosed sum, CDF's current group CEO Andrew King will join Wayside and lead its European operations as president and general manager of EMEA. King said: "Wayside's extensive vendor network and commitment to developing emerging technology brands made them an ideal partner for CDF given our limited overlap in geographies, as well as vendor and VAR relationships.
"In addition, CDF's software and cloud platform expertise will enable us to provide Wayside's customers with end-to-end cloud solutions and support, from cloud adoption to migration to optimisation."
Last month, Sigma sealed a global partnership with Maytech Communications, the vendor behind the enterprise-grade file sharing product Quatrix. Also last month, Climb Channel Solutions added Illumio's end-to-end segmentation platform to its portfolio, to offer zero trust security solutions to resellers and service providers. And this month, Climb added Seagate's modular data storage systems to its range.