Submitted by Islam Soliman on June 27, 2023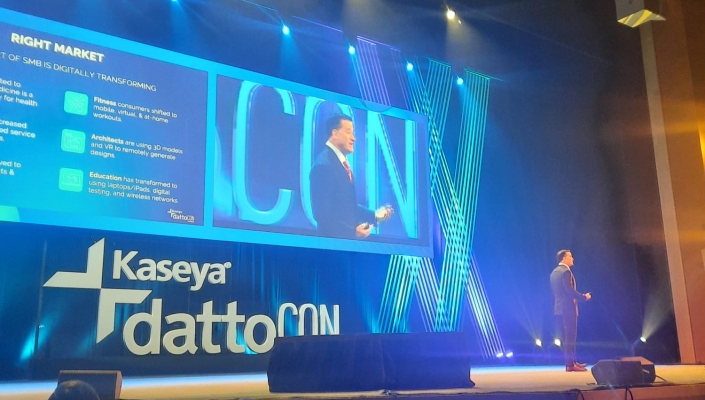 During the recent Kaseya DattoCon Europe 2023, Voccola underscored the necessity for MSPs to boost efficiency, stating that the answer lies in investing in technology.
Despite a disconnect between client expectations and service costs for maintaining vital services, tech investment remains crucial, he says. 
"It seems counter-intuitive, but in a tough economy technology often represents the best investment."
Voccola emphasised the unique value of Kaseya's latest platform, IT Complete 2.0. It's designed to give SMBs a comprehensive platform, helping MSPs to save money and work more efficiently. 
Unlike other solutions that cater to big enterprises, Voccola pointed out that IT Complete 2.0 is a more cost-effective choice.
"It delivers lower costs than other products, enabling MSPs to increase output and do more with less," he asserts.
The new platform, he says, now includes automated network penetration testing, an expanded MSP Enablement Suite, smooth billing via ConnectBooster, plus new Datto product integrations. 
"Regardless, the ambition of the company is to offer the most comprehensive suite of tools, that are effective, all for the lowest price possible," he says.
Kaseya boasts over 1,000 integrations with other software and continues to add about 150-200 more every quarter, including workflow and commercial integrations.