Submitted by Islam Soliman on September 14, 2021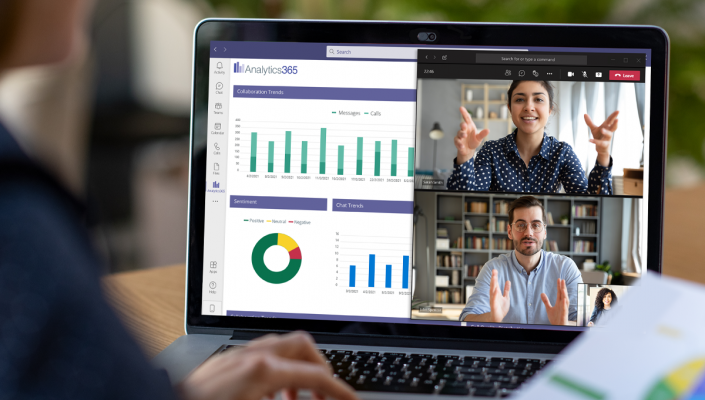 Global software developer Tollring has launched Analytic 365, a native app that delivers "new insights and analytics" within Microsoft Teams.
Available now, the three mains areas of Analytics 365 from Tollring is to provide a holistic view of people, their wellbeing and engagement, the company said. 
The Analytics 365 offering assists organisations in managing remote teams, supporting and motivating individuals, and driving customer engagement.
"As of the end of July 2021, Microsoft reported over 145 million daily users of Teams. It is crucial for businesses to understand collaboration across co-workers, teams, customers and suppliers to identify the key drivers of productivity, drive motivation and support people no matter where they are based," said Tony Martino, CEO of Tollring.
"Analytics 365 has been designed to be easy to use with its simple dashboard layout. The data displayed can be customised using pre-defined KPIs and filters and is accessible from within Microsoft Teams. App settings enable permissions to be granted in line with Microsoft admin permissions which supports people privacy and data protection policies," he added. 
The solution also provides insights into workplace activities for improved business performance, including intuitive dashboards that display "collaboration trends, participation, activity and sentiment as well as quality issues that may affect both internal and external interactions". 
Martino, said: "Tollring has been providing business analytics to the unified communications market for many years, and with organisations increasingly relying on Teams for their internal and external communications, it makes sense to provide the benefits of deep insight into this environment.  
"Whether their challenge is wellbeing, performance, or customer experience, Analytics 365 is making it easy for leaders across all business functions to drive improvements in customer and employee experience."