Submitted by John Garratt on September 24, 2020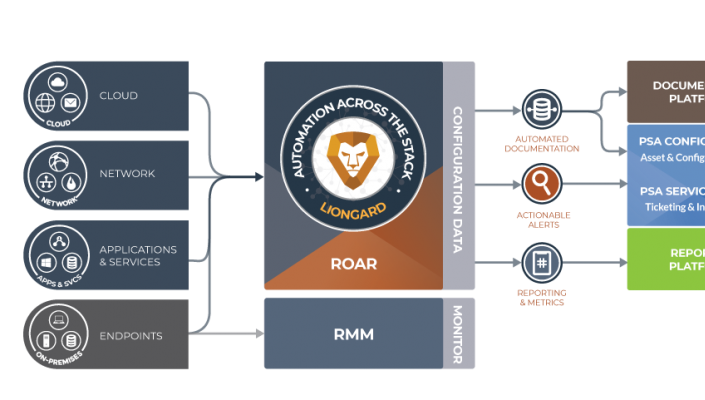 Niche distributor Technology To Go (TTG) has unveiled a new partnership with Liongard software that provides a unified automation platform to managed service providers. Through the partnership, the UK IT channel will have access to a platform that enables MSPs to automatically document, audit and secure their customers' systems from cloud and network to on-premise environments and beyond, it says.
US-based Liongard aims to provide MSPs with immediate access to both historical and up-to-date configuration data, enabling the automation of processes and reducing time to resolution. The technology, says Liongard, minimises human error, builds trust with MSPs' customers and allows IT service providers to manage systems at scale.
Liongard says it performs inspections into more than 40 systems to unify insights across the technology stack and captures historical system changes to help with trouble-shooting and change tracking, saving MSPs time by replacing manual tasks. Custom actionable alerts promote proactive problem solving so MSPs can stay ahead of issues and there are data exportability features to support robust reporting and auditing. Products and services supported include Microsoft 365, Azure AD, Azure, Datto, Kaseya, BitDefender, StorageCraft, Veeam and Webroot, among others. There are platform integrations with AutoTask, ConnectWise and IT Glue.
"We are accelerating the adoption of Liongard's platform," said David Tulip, managing director at Technology To Go, "we have already seen uptake with MSPs seeking greater profitability and efficiency by improving visibility into how their systems are managed."
Casey Higgins, director of channel and alliances at Liongard, said: "TTG have been helping IT service providers and MSPs for many years. They really know what it takes to be a successful IT provider and generously share that knowledge with their partners."