Submitted by John Garratt on February 21, 2020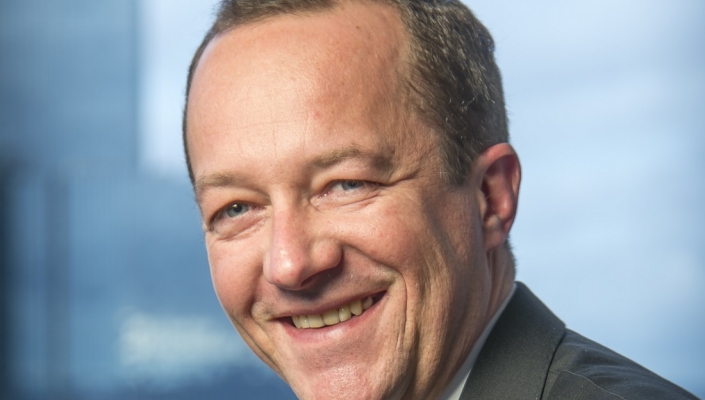 VMware has appointed Sylvain Cazard (pictured) as its new vice president for Central EMEA, succeeding Luigi Freguia. Freguia's promotion to general manager and senior vice president for EMEA was announced in November 2019.
Cazard has previously led VMware's software-defined data centre business (SDDC) for the last two years, following three years as country manager for France and several years managing global accounts. He will now be responsible for driving business growth, sales and operations across Germany, Austria, Switzerland, Russia/CIS countries, Israel and Eastern Europe.
Taking over from Cazard is Nick Cross, who has been appointed as the new SDDC leader for EMEA. Cross brings with him more than 20 years of experience, including roles at Oracle, Dell/EMC, Pillar Data Systems and Morse, but was most recently leading VMware EMEA's HCI (hyperconverged infrastructure) team.
Luigi Freguia said: "I want to thank Sylvain for his excellent leadership of our SDDC business, competing successfully for HCI opportunities over the past two years. Under Sylvain's leadership I am leaving the CEMEA region in very capable hands and very much look forward to continuing working with him in his new role."
On Cross' appointment, Freguia said: "Nick has been instrumental in driving success with VMware Cloud Foundation and VMware's HCI offerings. He is well qualified to leverage the SDDC as a bridge between past and future, between on-prem and off-prem assets and the enormous value and power of the hybrid cloud."
VMware recently launched a new partner programme that will take account of the various technologies the vendor has recently launched and acquired through a number of recent acquisitions. The Partner Connect programme, which is available globally, was explained to IT Europa by one of VMware's channel leaders. Alanzo Blackstock, director of the UK and Ireland Partner Organisation at VMware, told us at last November's VMworld: "Selling the idea of vSphere all those years ago to the channel was one thing, but you can't do the same thing with around 15 new and distinct products.
"You can't put them all in a shop window and ask partners to take the lot."
Blackstock said partners would instead be encouraged to focus on gaining expertise in specific solutions they think they can use to help their customers' digital transformation journeys. And the Partner Connect programme will reward the skillsets they develop from using the VMware stack available.