Submitted by Antony Savvas on April 11, 2022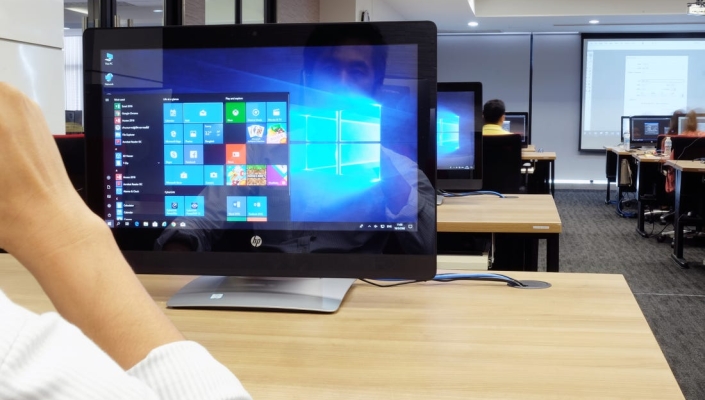 Global PC market revenues jumped 15% in the first quarter annually, despite a slip in total shipments.
Analyst house Canalys said shipments of desktops and notebooks fell 3% annually to 80.1m units, against a backdrop of "major geopolitical turmoil and softening consumer demand".
But total revenue rose to $70 billion, as prices continued to rise in a "supply-starved market", with "consumers' appetite for costlier PCs increasing", Canalys said.
Notebook shipments shrank 6% year-on-year to reach 63.2m units, while desktop numbers grew 13% to reach 16.8m units.
"Vendors and their shareholders have reason to cheer, as the PC industry's revenue growth streak continued," said Canalys principal analyst Rushabh Doshi. "People are using their PCs more often, for longer and for a greater range of tasks than ever before."
Doshi said the last two years have greatly expanded the installed base, with over 150m notebooks and desktops added between 2019 and 2021.
Even if customers are forced to delay purchases due to rising prices in the short term, said Doshi, a large wave of device refresh is "inevitable", especially given that more than 50% of active devices are more than four years old.
The resumption of workplace activity at close to pre-pandemic levels, coupled with hybrid and remote workers needing higher-specified PCs to maximise productivity, means business IT expenditure will "remain elevated" in 2022, Doshi added.
Lenovo remained the top vendor in the PC market in Q1 2022, with shipments of 18.2m units, for an annual decline of 10%. HP held on to second place but suffered the largest decline of the top five vendors, its shipments falling 18% year-on-year to 15.8m units. Third-placed Dell posted "healthy growth" of 6%, with its shipments reaching 13.7m units on the back of its "strong commercial focus", Canalys said.
Apple and Asus also enjoyed growth, increasing shipments by 8% and 24%, and taking the fourth and fifth positions respectively. This marks the first quarter in which Asus has secured a spot in the top five vendor rankings since Q3 2017.