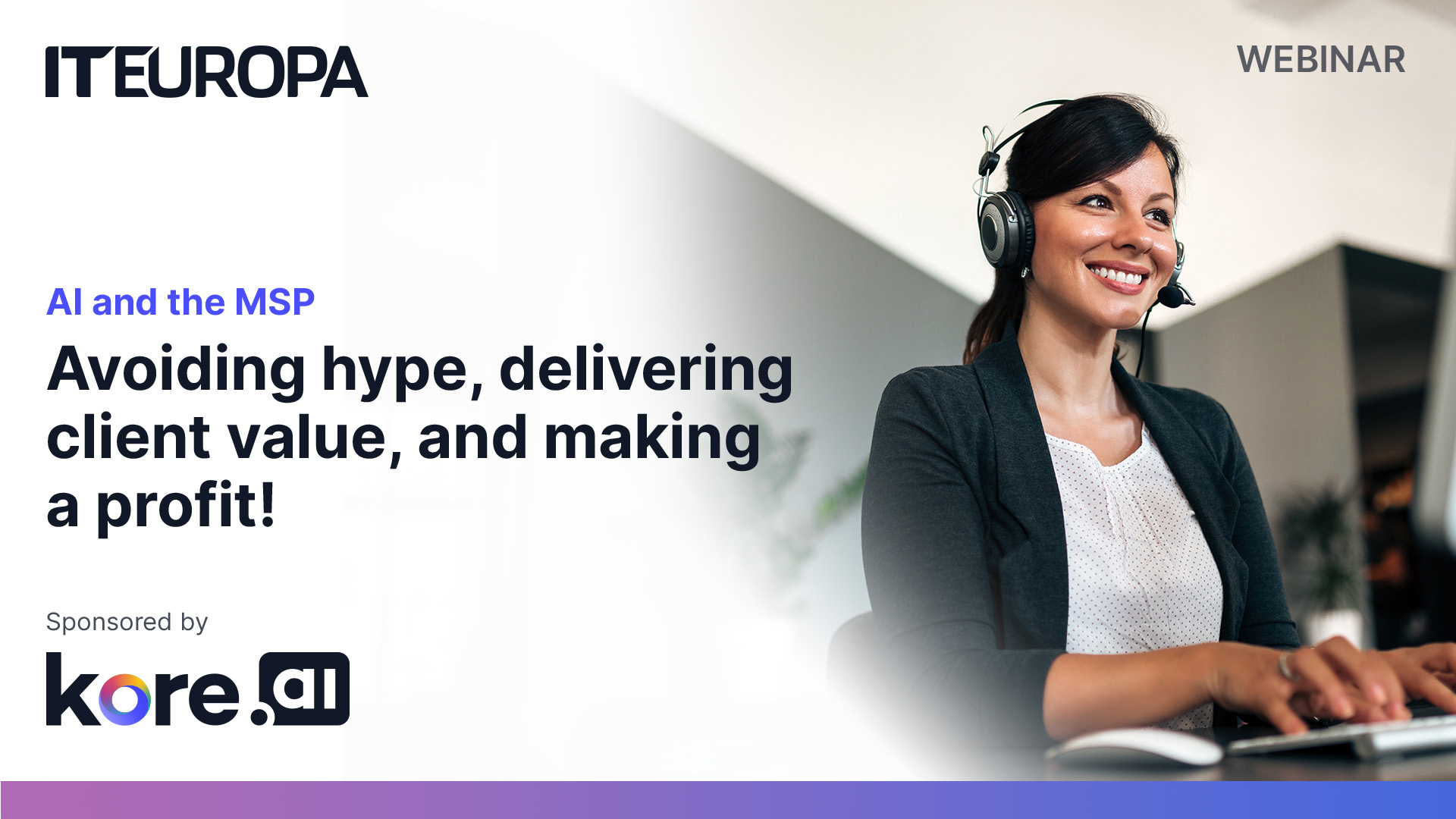 AI and the MSP: Avoiding hype, delivering client value, and making a profit!
Last updated: October 3, 2023
When and where
Date and time
Event Date:
October 3, 2023
at
Event Time:
10:30
Add to Calendar
About
We have all heard of ChatGPT, Bard, Alexa, and Siri – headline-grabbing platforms fuelling massive hype-cycle around Artificial Intelligence. Although a  rapidly evolving market, there is still ample room for partners able to offer tailored  AI services that cater to the unique needs of businesses.
Named the leader in the Gartner Magic Quadrant for Enterprise Conversational AI two years running, Kore.AI and its MSP partners have been productising AI for use across financial services, retail, healthcare, and many other verticals. As both one-off projects and, more significantly, as managed services, its technology has unlocked sustained revenue and consistent customer retention.
In this IT Europa Webinar, we look at how you can put AI to use to serve real-world enterprise and mid-market clients to generate consistent professional services revenue. You'll observe short demonstrations of low code/no code, easy-to-implement Conversational AI-powered workflow creation including real-time scenarios such as account queries' handling and product ordering.
This webinar also offers insights into the true potential of Conversational AI, in preparation to field questions from your 'AI curious' customers ahead of the likely slew of opportunist rival suppliers. Additionally, you'll hear directly from a special guest from the MSP community that is currently delivering Conversational AI-based innovations in Europe.
Key learnings include:
•    What is Conversational AI from an MSP opportunity perspective?
•    Where is the 'low hanging fruit' for partners keen to sell Conversational AI to a wide array of clients?
•    What vertical markets and use cases offer the best ROI for Conversational AI?
•    How can Kore.AI help partners to skill up and break into new markets?