Submitted by John Garratt on September 16, 2020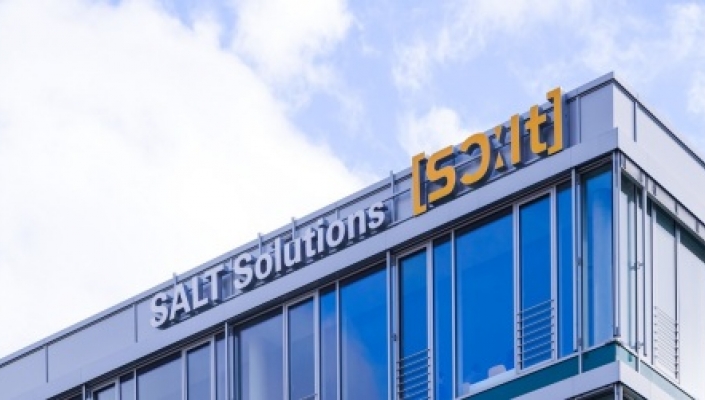 Accenture is acquiring cloud industrial Internet of Things consultancy SALT Solutions, headquartered in Würzburg, Germany. SALT implements and maintains IT systems for production, operations and logistics at automotive, manufacturing, consumer goods and chemicals companies.
The acquisition, said Accenture, will enable it to build cloud-based IoT platforms that "speed up and optimise clients' production and logistics".
SALT Solutions will join the Accenture Industry X unit, which helps clients improve how they operate factories and plants. SALT Solutions brings a team of more than 500 professionals with deep expertise in manufacturing and supply chain systems, including SAP manufacturing software.
Complementing Accenture's existing expertise in enterprise resource planning systems and cloud solutions, the acquisition will be "fundamental" to expanding Accenture Industry X's digital manufacturing, operations and supply chain business, Accenture said.
SALT Solutions is a certified SAP Gold Partner and has additional offices in Berlin, Dresden, Düsseldorf, Munich and Stuttgart.
Other recent Accenture acquisitions in the same market include PLM Systems in Italy, Callisto Integration in Canada, Silveo in France, Enterprise System Partners in Ireland, and ESR Labs, Zielpuls and designaffairs in Germany.
Frank Riemensperger, market unit lead for Accenture in Germany, Austria, Switzerland and Russia, said: "To win in today's changing global industry landscape companies need to excel in Industry 4.0 and put digital at the core of their business. SALT Solutions' expert knowledge and experience in dynamic digital manufacturing and optimisation will significantly deepen Accenture's shop floor expertise."
Maximilian Brandl, CEO of SALT Solutions, said: "By joining Accenture Industry X we will be able to offer clients a holistic approach to their digital transformation of manufacturing operations and logistics, adding even more value along the entire supply chain."