Submitted by Antony Savvas on May 24, 2021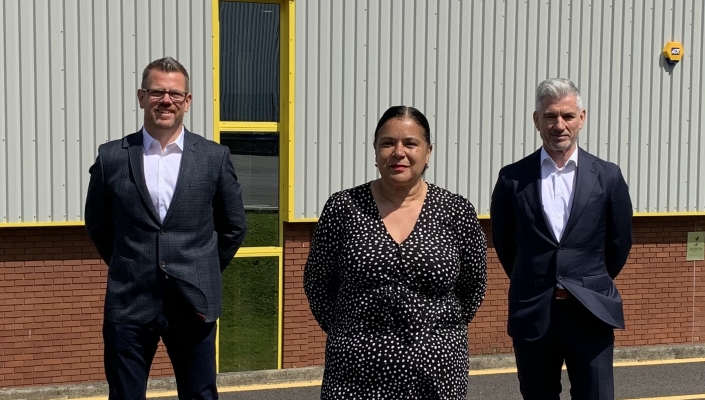 Global channel services provider Agilitas IT Solutions has expanded its senior management team. It has appointed Mike Angus as its new chief financial officer and Bev Markland as chief people officer, alongside the promotion of Richard Eglon to chief marketing officer.
With over 30 years' experience in senior financial roles, Angus joins Agilitas following a CFO role and 20-plus years career at global security business OpSec Security Group. During that time, Angus completed and integrated over 12 acquisitions, indicating that Agilitas is planning acquisitions after its MBO last year.
"Angus will be harnessing his vision and know-how to support Agilitas in delivering its future growth objectives," said the Nottingham-headquartered firm.
Angus said: "I'm looking forward to working with an experienced and successful leadership team alongside our investor Perwyn [which backed the MBO] as we look to embark on an exciting global growth journey."
Fellow hire Markland has over 20 years' experience in senior HR management roles and will help recruit and develop new staff as they are added to the payroll.
In addition, Eglon has been promoted from marketing director to CMO in line with Agilitas' European and global growth strategy, as the business continues to expand with its third logistics hub set to open later this year.
This January, Agilitas opened its new European logistics hub in Amsterdam, the Netherlands. The facility was opened as a result of Agilitas' commitment to "ensuring its customers and partners were provided with continuity of service following Brexit", it said.
The hub holds technology hardware, making Agilitas better placed to "tackle issues surrounding trade, tariffs and free movement", said the firm.
Also in January, the firm announced a 21.8% year-on-year increase in EBITDA profits through geographic expansion and the introduction of new services. Turnover grew to just over £14m in FY19/20, with EBITDA earnings amounting to over £3.8m. The company said 75% of business was associated with recurring revenue streams.
Picture: Eglon (left), Markland and Angus (right)