Submitted by Antony Savvas on January 19, 2022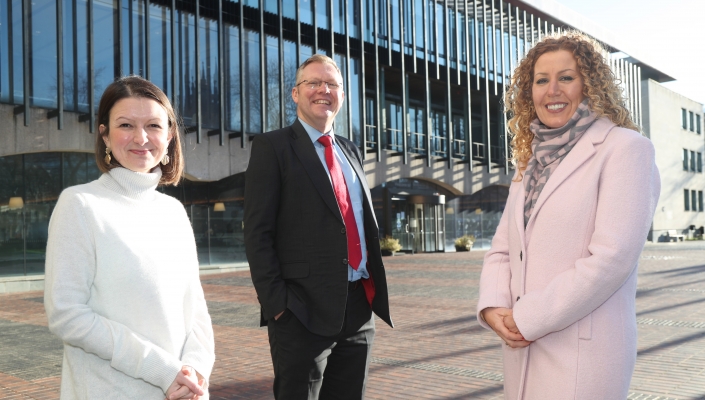 US cloud security services firm Arctic Wolf has unveiled its EMEA headquarters in Newcastle upon Tyne, the UK, to take advantage of the growing technology skills base in the city.
Newcastle is one of the fastest-growing technology hubs outside capital London, and the Arctic Wolf move comes after the company initially entered Europe directly by opening a security operations centre in Frankfurt, Germany last November.
Located in Newcastle's city centre, it is anticipated the new headquarters will bring "hundreds of new jobs" to the north-east region "over the next three years", said Arctic Wolf. It says it will begin by hiring 30 new staff for the office, set to open soon.
Since entering the EMEA market in April 2021, Arctic Wolf says it has doubled its customer count quarter-on-quarter across the region, has established teams in four European countries (covering the UK, DACH, Benelux and the Nordic countries) and has on-boarded over 60 new partners. These partners include Trustack, Storsafe Sweden, Loop Partners, nLogic, medocino Hamburg and sysmind Service -und Vertriebsgesellschaft.
Arctic Wolf completed a $150m series F funding round in July 2021, valuing the business at $4.3 billion.
"The UK economy is rebounding from the impact of the pandemic, and central to that growth are the technology and security requirements that businesses must implement to support hybrid operations," said Clare Loveridge, Arctic Wolf vice president and general manager for EMEA. "With less of a need for workers to be based in London, the north-east has quickly established itself as a new hub for leading technology firms looking to set up shop outside of the capital."
She added: "While I grew up in Newcastle, I spent much of my career in the south. When I returned to the north-east five years ago, I could see first-hand the fantastic pool of talent that is growing in the region. I believe this HQ will bring long-term recruitment benefits to the company's next phase of growth in EMEA."
Jen Hartley, director of Invest Newcastle, Newcastle Gateshead Initiative, added: "Arctic Wolf's decision to establish its EMEA headquarters in Newcastle is testament to the growing appeal of the north-east as a talent hotspot for leading technology companies and our thriving business community."
Powered by threat telemetry spanning endpoints, networks and cloud sources, the Arctic Wolf Security Operations Cloud ingests and analyses more than 1.6 trillion security events a week worldwide, enabling the Arctic Wolf Platform to deliver automated threat detection and response at scale. The company says it currently has over 2,300 customers globally.
Picture: Jen Hartley (left); Nick Forbes, leader of Newcastle City Council; and Clare Loveridge (right).