Submitted by John Garratt on December 10, 2018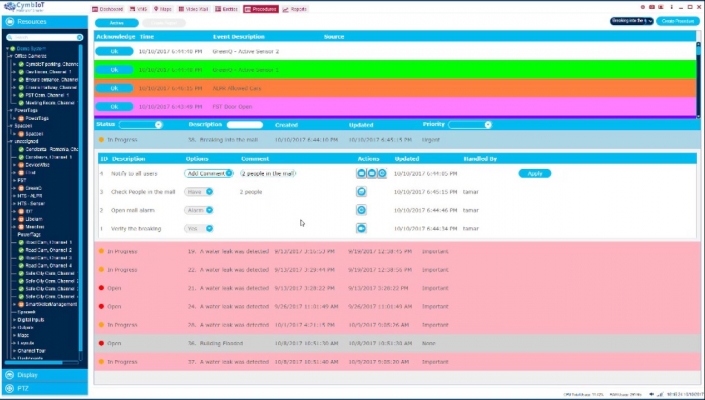 Arrow Electronics has added CymbIoT to its "sensor-to-sunset" IoT offering. CymbIoT focusses on integrating and managing large-scale IoT and video management networks and deployments.
CymbIoT`s product portfolio includes two key products that help companies efficiently operating their IoT solutions. The company`s C&C sensor-agnostic software aims to connect all types of systems, subsystems, video feeds, and sensors into a single platform with real-time response, security, user-interface tools and automated process capabilities. Its VMS is a large-scale video management system, managing thousands of cameras in a single deployment and allowing hundreds of operators to work simultaneously. It is designed for mass deployment and can be used in any industry environment and smart cities. Additionally it allows video content analysis.  
"The IoT market is increasingly getting complex with a wide range of solutions and suppliers, and we focus on high-potential innovations such as those from CymbIoT", says Paul Karrer, EMEA IoT director for Arrow`s enterprise computing solutions business. "Another great example from Israel`s strong tech scene, CymbIoT is coming up with technology that will be essential to manage the IoT of tomorrow."