Submitted by Carl Friedmann on October 19, 2021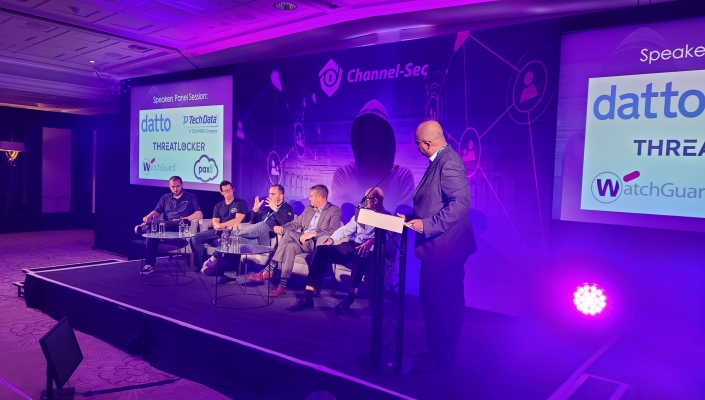 Just before the lunch break, a panel consisting of Greg Jones from Datto, Ben Jenkins of ThreatLocker, Pax8's Phylip Morgan, TechData's David Ellis and WatchGuard's Jonathan Whitley discussed the value and reality of zero trust, as well as its semantic impact, considering how BYOD made organisations vulnerable, which was quickly followed by the hard sell of something called 'zero trust'.
It's a mainstream buzzword now that's gotten mixed reviews. Ellis said that no matter what it's called, each device can serve as an attack vector and the more overriding challenge is with cloud adoption, which has only accelerated since the pandemic. "We need to protect as many devices as possible," he says. Morgan took a more direct approach: "We are freaking crazy in this industry. Zero trust is to be a back-office thing. We need to make security simple and not use fear, and use language to communicate with customers so they adopt the technology."
Hacks occur everywhere, from neo natal clinics to thermometers in casinos in Las Vegas, and since the threats always originate with people, the conversation must be simplified for customers. Translation: fewer acronyms. At the same time, the best and brightest need to be recruited within the organisation to enable the right security pasture.
Another point raised was that the biggest struggle with people working more from home was no one was ready to do so. Solutions were cobbled together and not designed as long-term initiatives, let alone permanent ones. So the main takeaways were that security solutions need to be baked into every IT effort. But in order to do that, the focus has to be on people, culture and making sure the education and training are in place to lay the foundation for more robust industry.